Audio Recorder Surveillance Technology Regenerates
Audio recorder surveillance has always been such an important player in the spy arena. However, changes in technology and regulation have forced major changes to this type of surveillance equipment. What difference have the changes made and are they for the better?
Audio recorder devices and GSM Listening Bugs can really fall into two categories. There are audio recorders and there are remote listening devices. Of course, the two types of technology can be developed as one, although it seems to have been a difficult task to offer both types in one device.
The Definition of A Modern Audio Recorder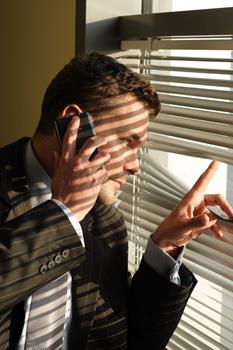 Audio recorders that are also commonly known as voice recorders have undergone a revolution over the last few years as digital recording technology became more widely available and moved on in sophistication. Recording storage has become extremely small and the electronic circuitry has reduced to an incredibly small size and although battery technology has also advanced by quite some margin, the necessary size of a battery to keep a voice recorder powered still limits the expectation not just in size, but also in the required length of deployment that is generally expected from a tiny audio recorder. That said, audio recorders have been cleverly concealed in pens, car key fobs, calculators and USB flash drives to name, but a few. Recently there have been mains powered options, but these have yet to be refined.
How GSM Listening Bugs Have Changed
Listening devices, also known as listening bugs have also undergone a reinvention, particularly over the last five years. Remote listening technology always relies on radio transmission of the audio and for many years FM and UHF transmitters that gave up to a 600 metre listening range were really the only option. These types of audio recorder devices are still available, but since OFCOM heavily regulated and enforced the sale, distribution and use of these items in the EU, they are not lawfully available. Whilst these devices were being restricted the introduction of mobile phone technology was being introduced. Initially, some rather large "black box" devices (GSM Bugs or Infinity Bugs) were available along with "€˜Spy Phones"€™, which essentially were phones that could not be used in the normal way, but could instead be used as a listening bug
In the field of audio surveillance, GSM bugs may be the "new kids on the block", but they have certainly made an impact. There are still some negatives related to GSM bugs in comparison to FM and UHF bugs, but you can be certain that these will eventually be overcome. Contact us to learn more about our audio recorder options and browse our complete, advanced and intelligent range today.