Meet Cloakey – Our Latest Online Privacy Tool
Spy Equipment fans rejoice! We have a new member in our long line of secure communications devices. Introducing the Cloakey Online Privacy Tool, a tiny USB stick that boasts big protection for you and your computer. Spy Equipment UK has long been committed to bringing you the latest and the best spy camera devices to get the information you need and counter surveillance tools keep your own information private. This latest online privacy tool is no exception. Keep reading to find out how this ingenious piece of spy equipment keeps you safe from hackers and online fraudsters when you're browsing the web.
Easy To Use – Even For Technophobes!
Many people feel daunted when it comes to their online privacy. With so many different types of online security software and VPN's competing for your business, many people are overwhelmed and are looking for a quick and easy way to keep themselves safe online. The Cloakey online privacy tool fills exactly this role. All you need to do is plug this little USB device into your laptop or computer and you'll have access to a menu of online security options that will keep you safe from hackers.
With nothing on the sleek exterior of this device to mark it as a piece of spy equipment, you can confidently engage in a counter-surveillance operation without having to worry about suspicious eyes. Even from other people nearby.
The Key Features Of The Cloakey Online Privacy Tool
Now that you understand how to use this subtle piece of spy equipment, you might be asking how it actually protects your online security. This high-tech device hides a wide range of specialist security software to maintain your online privacy. Intrigued? Take a look at just some of the features Cloakey has to offer:
These include:
A fully private browser through a Mozilla Firefox private setup
The world renowned TOR browser to conceal your location when connecting to the web. Yes, it's legal! And will grant you complete security when browsing online.
Stops browsers from fingerprinting your access, leaving session cookies, and a session history of the websites you access. You become a ghost on the web.
A password manager to keep your passwords safe from any hackers who might be trying to access your personal accounts and information.
A notepad to jot down any notes or thoughts you want to keep hidden from prying eyes.
Storage is included on this USB device, giving you a secure place to store your important documents.
Includes a lifetime of free online security updates to keep your software package up-to-date.
As you can see, the Cloakey online privacy tool has a wide range of options that can help you no matter what your online security needs are. Leaving nothing in storage on the Windows computer when it's plugged in, this piece of spy equipment is the best way to stay safe online.
The Only Way To Truly Remain Secure Online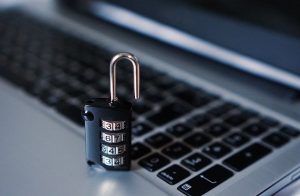 It's easy to think that using the 'incognito' mode on Google Chrome or any of the other popular internet browsers provides you with all the online security you need, but this couldn't be further from the truth. While it might look like incognito mode is acting as a quality online security tool by deleting cookies and online tracking data after you close everything down, it does nothing to protect you from the sites you click on while the session is still active. Without a proper online security tool like Cloakey, your data is totally exposed to advertisers, marketing trackers and nefarious hackers who will use it for their own purposes.
Keeps You Safe – Even From Windows
Cloakey will even remain hidden from your own windows operating system. Compatible with Windows Vista all the way up to Windows 11, this spy equipment device leaves behind absolutely no trace of its presence on the computer.
This high-tech online security tool achieves this by only operating in the memory area that is erased as soon as the computer you're using is switched off. At no point does it access the hard drive where permanent memory storage happens, so there is no trace left behind. Many software packages and VPN's will claim they offer totally safe browsing, the free ones may even be harvesting your data for themselves. However, Cloakey is an online privacy tool that you can have confidence will protect you and your data from prying eyes online. If a situation arises where you do feel like you are being spied on, find out how to find spy equipment like a pro here.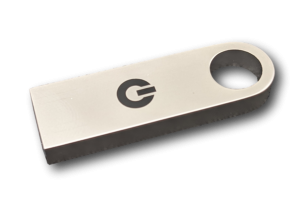 Protect Yourself Online With The Cloakey Online Privacy Tool
This comprehensive and affordable piece of spy equipment is now available at Spy Equipment UK. If this article has got you thinking seriously about your online security, don't hesitate to contact us or call our phone number on 024 7601 0588. This device is the best way to keep yourself safe on the web, so order yours today!