About Us
Welcome to Spy Equipment UK – A team that you can rely on. At Spy Equipment UK we have been involved in the supply, manufacture and distribution of spy, surveillance and counter measures equipment since 2000. The company is led by a former Police Officer and Private Investigator with vast experience and knowledge relevant to the industry. Other members of the team include Electronics Engineers, Technicians and Security Consultants. Based in Coventry at the heart of the UK, Spy Equipment UK services a huge area across the Midlands and Wales, although through our website we have a massive customer base, both corporate and domestic, throughout the UK and worldwide.
Whilst some of this may sound impressive. What sets Spy Equipment UK apart from its competitors?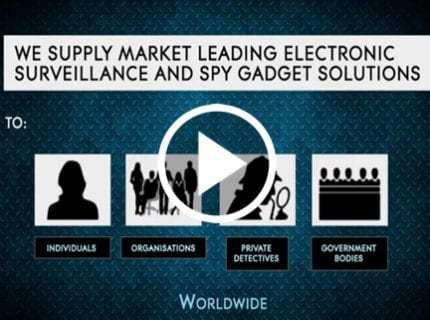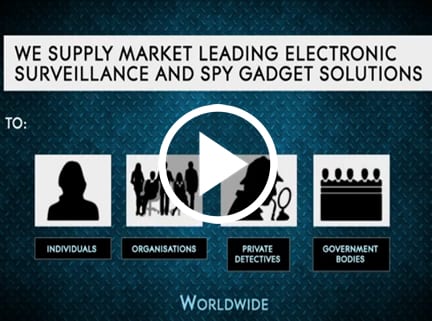 ---
Our experienced team have done the hard work on your behalf by ensuring that each and every product is fully tried and tested before being offered by Spy Equipment UK.
We don't just retail 'out of the box' equipment, we actually design, develop and manufacture al large percentage of the products we offer. And on request we can often create bespoke surveillance solutions to suit your specific needs.
Unlike some competitors, we hold a large volume of stock and as a result are almost always able to meet speedy delivery requests.
Our knowledgeable staff can assist you in making informed decisions about what will be relevant to your requirements and circumstances – we are not in the business of just selling products, we like to provide solutions.
Spy Equipment UK has thousands of customers. Some only had a need for one product, but many have come back to us again and again because they trust our products, our judgement and because we offer first class after-sales support.
Because our team is comprised of Private Investigators and former Police Officers, all matters remain strictly confidential and your data integrity is paramount – we are fully data protected.
Paypal and SagePay, the payment gateways installed on Spy Equipment UK are regarded as two of the most trusted and secure online payment portals available today, which means that you can buy with confidence.
We do not operate out of a room at a residential address – Spy Equipment UK is a legitimate company trading from established office premises at the centre of the Midlands.
We are happy for customers to visit us to discuss their requirements or to collect items to order, although because we are currently office-based we do run an appointment system.
---