Spy Centre
Welcome to Spy Equipment UK's new Spy Centre. Bringing you all the latest news and reviews and advice from our experts in one central easy to use hub of  intelligence. It's all about helping you discover and share new spy experiences and ideas online.
With new products frequently being launched you can now read a review or submit a review yourself to share your experiences and ideas with others. You can also keep a close eye on what's shaking in the SPY world, with detailed reports of how to successfully run operations amongst other articles.
If you find it useful, please help us develop the service further by sending your comments to [email protected] or via our Twitter, Facebook or LinkedIn pages.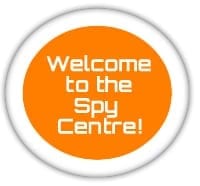 ---
Latest News
As the festive season approaches, finding the perfect gift for friends and family can be tricky. If you're looking for an innovative, intriguing, and thoughtful gift idea, Spy Equipment UK offers a range of cutting-edge spy gadgets, such as spy cameras and listening devices, that are sure to spark curiosity and excitement. In this blog, […]
Read More
Spy Center Menu