When the subject of car trackers is mentioned, most individuals think of fleet tracking devices that are used to monitor movements of taxi cabs, trucks and local authority vehicle fleets.
GPS Car Tracking Solutions
GPS car tracking devices are hard-wired units that are tucked away behind the dash and, of course, they have the benefit of drawing power from the battery. However, sometimes a more flexible car tracking solution is required, where several motors need to be monitored accurately at different times or where it is difficult to get a hard-wired GPS tracking device put in place, because of alerting attention to the user or users of the vehicle(s) in question. This is where the micro car tracker comes into its own.
A covert car tracker used to be the preserve of Police services and security services. In years gone by they used to consist of a radio frequency transmitting beacon that was tied to the underside of a vehicle and could only be tracked at relatively close range using a radio frequency receiver designed for the purpose. When GPS tracking came about, the technology was too weak to enable a device to be placed under a car because the Antenna needed line of sight to update its current location. From 2006 onwards, GPS advances meant that for the first time GPS tracking devices for cars could be placed on the underside.
GPS Vehicle Tracking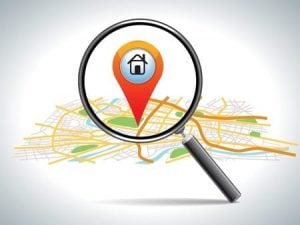 The GPS trackers of 2006 were bulky and unsophisticated, with very high power draw resulting in very short battery life. The latest generation of vehicle trackers are a world away from even those available in 2006. These days the GPS trackers are compact and packed with sophisticated power saving technology, to ensure that they are up to the expectations of today's discerning purchaser.
Car GPS trackers are commonly purchased from Spy Equipment UK to track company employees who are not working diligently, or who are committing criminal offences either against the company or using the company assets for personal gain.
Our tracking devices are also used for domestic purposes, to resolve relationship issues using discretion. Whatever the need for a vehicle tracker, the latest trackers offered by Spy Equipment UK are sure to provide the perfect solution. Contact us if you require any assistance in your search for the right device for your situation. Our team is here to provide unrivalled and timely UK support whilst keeping advice confidential.