Trade Customers
Spy Equipment UK is thrilled to introduce trade customers to discounted spy gear. We feel it is important to reward our trade customers with a selection of exclusive benefits and services, since orders are usually made in bulk. Therefore, we welcome all trade customers to call us directly to learn of the possible deals that could benefit their businesses both now and in the future. As both a manufacturer and distributor of spy equipment, we see a lot of high quality devices pass through our spy shop and are therefore best positioned to offer large discounts on big orders. Read on to discover the benefits of becoming a trade customer of Spy Equipment UK and to find out how to enquire about becoming a valued trade customer.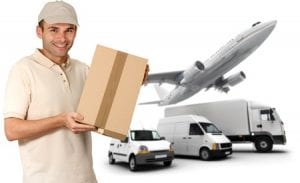 If you are a potential trade customer and are looking to buy in bulk to receive useful discounts, we want to speak to you! You can get in touch with our friendly team by calling 024 76 010588 or by sending an email to [email protected]. We do ask those that contact us asking for trade discount to confirm their affiliation to a registered company, as we cannot provide such discounts to individual customers. We can offer up to 25% off our products, across all ranges.
So, if you are a representative or owner of a company and are looking to buy some high quality spy gear at reasonable discount prices, be sure to speak to our team. We will provide discounts and exclusive benefits to trade customers on an order-by-order basis, to ensure they have the best opportunity to thrive in their industry whilst using our advanced spy gear.
Simple to set-up
Up to 25% reduction on product prices!
Premium technical support
Exclusive email updates
Ideal for security professionals, investigators and mystery shoppers
Get a trade account today to get massive savings and grow your business!
A fantastic saving of up 25% is available for those that are approved for a trade account. Don't delay, get in touch to see if you qualify for a trade customers account!