Back By Popular Demand – Day / Night WiFi CCTV Camera!
The Day / Night WiFi CCTV Camera is back by popular demand! As one of our most favoured outdoor cameras, we have reinstated the Day / Night WiFi CCTV Camera. In this blog post, we look at the key features of this CCTV camera and run through the usability of an outdoor camera that is perfect for domestic or commercial deployment.
A Leading CCTV Camera Solution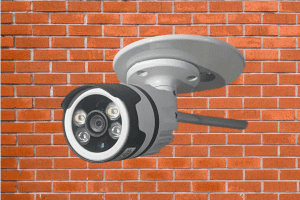 What makes the Day / Night WiFi CCTV Camera the dream surveillance solution for both residents and business owners? To start with, its dependability and ability to produce quality footage around the clock means it is a stand out option on the CCTV camera market. Couple this with the fact that it is extremely competitively priced at £186 (inc. VAT) and the Day / Night WiFi CCTV Camera becomes a player for people with wide-ranging budgets.
In addition, set up is completely straight forward, meaning buyers with little technical knowledge will be able to set the system up with complete ease. Should you require the assistance of our outdoor camera specialists in the set up, however, you can rely on the Spy Equipment UK team to ensure the correct set up of your CCTV camera.
Key Features of this Outdoor Spy Camera
This outdoor spy camera has powerful capabilities, which we will outlay in this section of the article. As you would imagine with an outdoor camera, this unit is completely waterproof and has the capability to record footage during day and night. Here are a few more essential features that you should know about with this outdoor spy camera:
This device has an outstanding weatherproof rating of IP66.
High definition video capture ability – with resolutions of 1920 x 1080p and 1280 x 720.
Low light conditions are no issue for this CCTV camera and that is guaranteed through its infrared LED illumination.
A white LED illumination is triggered upon detection of movement (this feature can be disabled).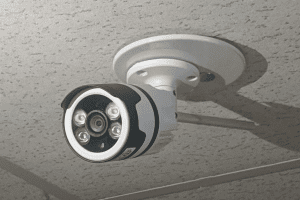 The Day / Night WiFi CCTV Camera allows you to connect to several users, meaning multiple users are able to monitor the footage feed.
Compatible with many video monitoring management systems – all of which can be downloaded via IOS or Android. Talk to us to learn more about these apps!
Power adaptor, wall / ceiling fixings and installation guide provided with the outdoor camera.
Accepts micro SD cards, with up to a maximum of 128GB memory storage.
You can discover the full list of features via the device's dedicated page (link in the first paragraph).
Get In Touch With Spy Equipment UK for More
Those that have purchased this spy camera from us for their home or office have provided glowing feedback on the device's ease of use and ability. If you wish to discuss the Day / Night WiFi CCTV Camera in greater detail, contact us directly. The Spy Equipment UK team will be happy to take your call and to explain the full capabilities of this outdoor camera.
We have a variety of other outdoor cameras in our range and are continually adding to this list or improving current devices so that our customers have access to the best CCTV cameras and outdoor cams on the market.