Hear About Our New Listening Device – The GSM Calculator
Spy Equipment UK has just released a brand new listening product. Say hello to the latest in our range of listening devices developed and manufactured by Spy Equipment UK.
The GSM Calculator Listening Device
Firstly, it is important to note that the GSM Calculator Listening Device is a fully functioning, average-sized calculator that you can use as an everyday item. Use it around the home, at work, in a library or any other public space; you'll remain undetected in all environments. Carry it with you and record noise on the go, ideal for collating evidence and when you seek the truth to settle a debacle.
You can also call this listening device from any mobile or landline phone, the unit will automatically answer and then you can listen in to the noise and voices being picked up in the immediate area. This listening device has a variety of abilities and elements that contribute to its incredible performance, some of which we will focus on now.
Key Features of This Audio Recorder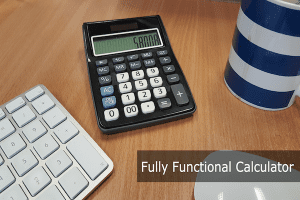 This audio recording device can be used anywhere in the UK and in most places around the world, for that matter. It will not, unfortunately, work in America as it uses 2G GSM mobile phone network, which has been disconnected in the USA. The audio recorder featured has been made in house, by the Spy Equipment UK team.
Here are some other key features of this audio recorder:
This audio recorder can be utilised in a completely subtle way, thanks to its ability to auto answer without the need for any alerts.
It provides users with nine days of standby time and nine hours of listening in, on a single charge.
A recording device that has quad band operation. It accepts any GSM network SIM, whether it is 850, 900, 1800 or 1900MHz, which means it can be deployed in the vast majority of countries across continents.
Operate the on and off switch on the GSM Calculator with an inconspicuous pin.
Works with any micro SIM card. At Spy Equipment UK, we provide you with the option to purchase the Vodafone SIM with £10 credit for just £14 extra.
Chargeable from a computer USB or regular mains power adapter. No specialist technology required to use this listening device, which brings about the evidence and recordings that you seek.
Consult the Listening Bug Experts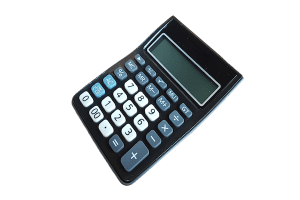 Interested in learning more about this listening device before purchasing through Spy Equipment UK? Contact us to learn more about our newest listening bug or to learn of any other devices in this range. A member of our friendly team will be able to point you in the direction of the best device for your scenario – whether it is for domestic or commercial use.
This sophisticated audio recorder has been developed to capture high quality evidence in a variety of surroundings. Through fine tuning and attention to detail, the Spy Equipment UK team are able to bring you some of the best listening devices out there.
What's more, our devices are purchasable through PayPal credit. This clever device costs £234, meaning buyers qualify to purchase this through PayPal credit, with it being an order over £99. Receive the listening device now, and pay up to 4 months later with PayPal!