A Voice Recorder With A Difference!
There's a new voice recorder in town! Our new product may look like a standard Bluetooth headset, but it is, in fact, an audio recorder complete with amplifying microphone!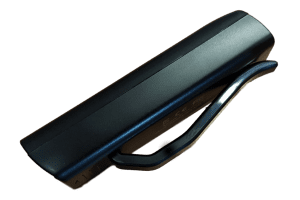 Perfect for those times when recording information is necessary but discretion must be maintained. The Headset Voice Recorder can be worn like a Bluetooth headset, or attached to a pocket/bag for minimal obstruction and maximum recording quality.
Features and capabilities include
The device is portable and versatile
Can be clipped on to an ear loop or to a pocket or bag
Capture excellent recordings with sensitive microphone
Easy playback of recordings
Complete discretion
1 GB internal memory storage (up to 35 hours recording capacity)
Good quality battery life and quick charge time
Our latest adaptable recorder can be used in a range of meeting and situations where there may be verbal confrontation or you need to record an important conversation.
Find out more about the Headset Voice Recorder by getting in touch with us!