Android Spy Phone Software Release
The Android Smartphone platform is now the clear market leader in the mobile phone world. Spy Equipment UK has just released the new Android Spectre Spy Phone Software that itself is the front-runner for the Android spy phone market.
Spy Phone Software Announcement from An Expert Surveillance Team
Over the last five years, new mobile phone platforms have come to the forefront usually influenced by customer choice and over this period of time different systems have been front-runners at any time. The main contenders have been the iPhone, Blackberry and Windows Mobile, but the relative newcomer on the block is the Android platform designed by Google. Android is now the clear leader in new phone sales and as such although there had been reasonable attempts previously to design a spy phone software for easy Android phones monitoring, it is only now that this field of expertise has been able to offer a comprehensive solution for 'real world' Android usage.
Spy Equipment UK is proud to announce the release of the Android Spectre Spy Phone Software. This new solution feeds monitored information out to a dedicated server that catalogues the received information in a simple-to-use format. All features of the software can be controlled from this web-based panel. Once the software has been downloaded onto the phone, then a user login can be generated and the monitoring platform can be viewed from any web-connected computer.
Leading Software Provided by Spy Equipment UK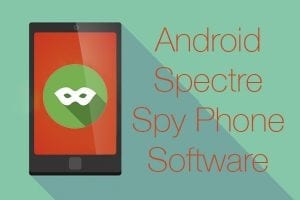 Spy Phone Software for surveillance of Android mobile phones has to be one of the best spy tools available. Learn more about the software in our article.
The usual text message and call log monitoring are there as well as the ability to view Internet browser history, all files on the phone such as images, videos, etc., contacts and installed applications. You can even track the phone using GPS and soon will be able to record calls and the surrounding environment of the phone on demand. In future releases, the ability to monitor Facebook contacts, Twitter, WhatsApp, Hotmail and Gmail, will ensure that all bases are covered.
Never before has it been so simple to remotely and discreetly monitor a phones activity with the use of dedicated and safe spy phones. So, if you have the need to monitor a wayward employee or maybe you need to ensure the safety of your child, then our Android Spectre Spy Phone Software will certainly cater for the majority of your surveillance needs.
Please note: the Spectre has now been discontinued but has been replaced with a more dynamic version, the Ultra Spy Phone Software. Take a look at the software for yourself by following the link. Contact us if you wish to see a demonstration of how this mobile phone monitoring software works.