Coronavirus Update From Spy Equipment UK
It has been a strange few weeks all over the world as the coronavirus outbreak continues to endanger lives and businesses. There are challenging times ahead for all, but the Spy Equipment UK team endeavour to fight through the pandemic safely and securely. Here at Spy Equipment UK, we want to keep our customers as informed as possible as to our ongoing operations and how we will be conducting our manufacturing and delivery of products from 23rd March 2020.
In this article, we take a look at what's changed at Spy Equipment UK as a result of the coronavirus outbreak and refresh your minds on the key methods of protecting yourself and those around you from the virus.
Spy Equipment UK Updates Relating to the Coronavirus Outbreak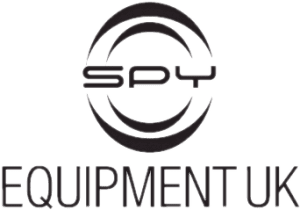 The first thing to note is that Spy Equipment UK is open for business as usual. We are ensuring the safety of our staff by adhering to Public Health England guidelines. At this time, we are not scheduling appointments to meet customers at our headquarters in Coventry, rather that we ask if the enquiry or subject can be covered over the phone or via email. Our pieces of spy equipment are, however, still being delivered to properties around the UK and beyond, in accordance with social distancing guidelines set out by the government.
We've taken steps to ensure that the spy equipment we manufacture in house is put together safely, with our employees wearing gloves while forming the devices and washing their hands regularly.
You can still get your hands on a savvy spy camera, a covert listening device or an intelligent vehicle tracker, for example, by ordering through our online platform. However, our professional bug detection and sweeping services and spy camera fitting services have been suspended for now, as we conform to guidelines on social distancing. We will resume such services as soon as the spread of coronavirus is controlled and we can all return to our normal lives.
On another note, some Spy Equipment UK employees are helping out their local communities, having signed up to deliver food and supplies on push bikes in the evenings. This will not only provide people with essential supplies, but helps our staff keep fit and healthy.
Can I still Receive Home Delivery During the Coronavirus?
Spy Equipment UK are partnered with DHL and the Royal Mail, as our main logistics and delivery service providers. Both companies are still very much operating and are taking precautions to ensure deliveries are received safely and without risk. Read what DHL are doing to ensure the safety of their employees and customers via their important information on coronavirus page. You can also read up on what the Royal Mail are doing to combat coronavirus through the official Royal Mail coronavirus page.
Typically, we can guarantee next day delivery on our devices. However, as a result of the outbreak, we are short on staff and our office hours have been reduced some days. Therefore, please expect there to be a slight delay with regards to delivery times.
Staying Safe During the Coronavirus
Following the three golden rules during the coronavirus outbreak will ensure that the spread of this disease is controlled as soon as possible, enabling us to reinstate normality in society. Wash your hands, use hand sanitiser for extra protection and stick to the social distancing guidelines when coming into contact with others.
If you have any questions for the Spy Equipment UK team, whether it is relating to our company and services during the outbreak or for support on how to stay safe, please do not hesitate to contact us. A member of the Spy Equipment UK team will be pleased to take your call and offer assistance. You can call us on 024 76 010588 or email us at [email protected] for support.
Interested in some wider spy related reading during the coronavirus? Check out a breakdown of spy laws in the UK. You can see in depth videos on our devices and learn more about us as a company, by checking out the Spy Equipment UK YouTube channel.