Cracking Down on Encryption in Europe
On Wednesday 14 June, ministers from the central government and federal states in Germany devised a new law to give authorities access to private messages, as well as to fingerprint children as young as six.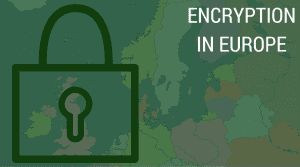 The ministers commented that encrypted messaging services, such as WhatsApp and Signal, allow criminals and militants to evade traditional surveillance, thereby causing a increased threat to society.
With the rise of militant attacks in Europe – France, Germany and Britain, for example – EU government officials see no choice but to ramp up their security and surveillance measures.
The UK has also proposed forcing messaging services to let authorities access encrypted communications.
Austria is also in discussions about how they can make monitoring encrypted messages easier, and there are plans to build a linked network of cameras among other devices to read vehicle licence plates more effectively.
After the tragic incident where a lorry attack killed 12 people at a Berlin Christmas market, Germany has struggled to integrate thousands of refugees. As a result, security and surveillance have become high priorities on the political agenda.
This new plan is also combined with an agreement between ministers to lower the age limit for fingerprinting minors from 14 to 6 for asylum seekers.
Ministers also agreed that improved communication between the different local and national police and investigation agencies was a must.
Contact Spy Equipment UK today!
At Spy Equipment UK, we design, manufacture and supply a range of surveillance and encryption devices. Browse our selection online, or get in touch with a member of our professional team for more information and advice. You can call us on 024 7601 0588, or drop us a line at [email protected].
Alternatively, fill out our online enquiry form and we will get back to you shortly. Check out our wide range of secure communication tools whilst you are on our site.