Five Biggest Spies Of All Time
It seems that keeping a close eye on what's precious is the way of the world right now. Lots of us even have access to state-of-the-art spy equipment that we can rely on to monitor our families and protect properties.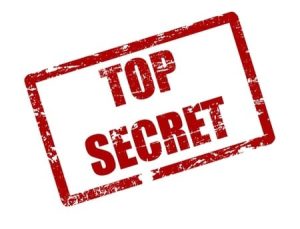 However, this hasn't always been the case. Throughout history, spies have played a very important role in gathering information for their respective nations and securing the safety of their people, protecting them by extinguishing potential threats.
The period between the first and second world wars and the cold war is the time when spies were most active; however, spying is probably one of the oldest professions in the world.
List of the five biggest spies of all time:
1. Mata Hari
Born Margaretha Geertruida Zelle in the Netherlands, Mata Hari became an exotic dancer and performer, famous in Paris for her provocative routines. When the first world war began she was mistress and escort to some very powerful businessmen and military officers and it was believed that she also spied for the Germans.
During this time, Mata Hari travelled frequently, catching the attention of British intelligence who questioned her about her activities. She claimed to be an undercover spy for the French but this was refuted by the French government and, soon after, a German radio transmission was intercepted by the French which gave specific details about one of their spies. Mata Hari was identified as the perpetrator and was arrested. It is believed that her actions led to the deaths of 50,000 people and, when found guilty, she was executed by firing squad.
Although it was never proven whether she was working for the Germans or French, Mata Hari is remembered as the ultimate femme fatale and as one of the most famous spies that ever lived.
2. Casanova
Giacomo Casanova was born in 1725. He became a lawyer and wrote a book called The Story of My Life, one of the best accounts of life in the 18th century in existence. It mostly talks about his legendary romantic liaisons, although it also touches upon his dalliance with espionage. Between 1774 and 1778, Casanova served as a spy for the Venetian inquisitors of the state.
The details of Casanova's involvement as a spy is a little sketchy, but it's no surprise that his romantic entanglements with powerful women made him a powerful and knowledgeable man. In 1782, Casanova was exiled from Venice for spreading libellous accusations about one of the City patricians. He then became a librarian and spent the rest of his life at the Bohemian Chateaux of Dux.
3. Klaus Fuchs
Fuchs was a German theoretical physicist who worked on the atom bomb project in Los Alamos. He made significant theoretical calculations for the first fission weapons and early hydrogen bomb models before joining the Communist Party in Germany. When the Nazis came to power, Fuchs absconded to England and studied his PhD in Physics.
Fuchs began working on the British atomic bomb project and during this time he began sharing information with the Soviets, believing they had the right to know what the Americans and British were creating. In 1943 Fuchs was transferred to the US to work on the Manhattan Project and in 1944 he began his work in Los Alamos.
Fuchs shared theoretical plans for the hydrogen bomb, as well as key data about producing uranium 235, which gave the Soviets information about the quantity of bombs the United States had in their possession. When he returned to Britain in 1946, he was questioned after some Soviet ciphers were cracked. Fuchs was tried and sentenced to 14 in prison. After nine years he was released, moving back to Germany, where he died in 1988.
4. The Rosenbergs
American couple Julius and Ethel Rosenberg passed nuclear secrets to the Soviet Union. In 1936, they met in the Young Communist League where Julius was the leader. In 1942, Julius was recruited by the KGB and he recruited many others to assist their cause.
He provided the KGB with numerous documents including a fuze design which was later used in 1960 to shoot down a U-2 and a set of drawings for the Lockheed's P-80 Shooting Star. He worked at Los Alamos and confessed to passing on secret information to his brother in law Sergeant David Greenglass.
Greenglass was the prosecution's key witness against the Rosenbergs and although he initially denied his sister Ethel's involvement, he later told the court that she had typed up nuclear secrets he gave her and that he had given Julius a drawing showing the cross section of a nuclear bomb. Both Ethel and Julius were found guilty and sentenced to death by electric chair in 1953.
5. Santa Claus
Santa's a different kind of 'big' spy. Think about it, not only have parents turned to Santa for centuries as an undercover ploy to find out what their children want for Christmas, but there is also some further startling evidence that indicates Santa's spy status.
Let's examine the facts:
1) He has a super cool mode of transportation.
2) For a big guy, he's figured out a way to slide down the smallest of chimneys without getting stuck or hurt in the process. That's got to be due to his spy training.
3) He's got cool gadgets, such as his bottomless sack to carry all the toys, a fireproof suit just in case someone forgot to put out the fire and a magic key that opens doors where homes don't have a chimney.
4) He has an army of elves who do his bidding, run his command centre and ensure he's ready for his missions.
5) He's able to survive in one of the coldest and most inhospitable places on Earth – The North Pole! Surely only a spy could do that.
If you're looking for any further clues, all you have to do is listen to Santa Claus is coming to town, because according to the lyrics: he sees you when you're sleeping, he knows when you're awake, he knows if you've been bad or good, so be good for goodness sake. It's not just one person he's watching, it's the whole world!
That's pretty impressive for a spy, don't you think?