A Focus on the 365 Enduro Audio Recorder
As a top selling audio recording device, the Enduro 365 audio recorder has plenty of outstanding features that have been recognised by those who have purchased this device. We have had terrific feedback from those that use this savvy piece of technology to capture vital audio recordings. We'd like to take you through the features of this high quality product and how it can help you in your day to day life.
What Makes This Audio Recorder so Powerful?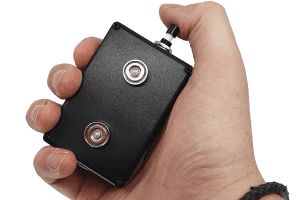 A sub product of our current and all time bestselling device, the Enduro Black Box Recorder, the Enduro 365 has some amazing qualities. The Enduro 365 is a non-suspecting tool that brings about incredible, high quality results. It is manufactured by Spy Equipment UK here in the UK and is small enough to fit in your pocket, meaning you can take it virtually anywhere.
Deploy it in the car, on your person or in any type of building without arousing curiosity. But perhaps the stand out single feature of this audio recorder is its endurance and stamina. This aptly named listening device has a standby time of over 365 days and a straight recording battery life of up to 344 hours, meaning you don't have to worry about charging it every few days, like most audio recorders on the market. Therefore, overall, the deployment time is a combination between the 344 hours of battery life and the 365 days of standby time.
More Key Features of the Enduro 365 Audio Recording Device
We said at the outset that this audio recording device has a plethora of attributes and, having outlined some of the essential features above, here is a list of more key elements:
Each recorded file has time and date stamping, making it easy for users to refer back to recordings for the desired moments.
When a recording is initiated, a covert LED light will display for a few seconds.
We provide magnets with this device, should you request them. These allow the user to securely affix the device to steel objects.
If you want to record sound in HD mode, this audio recorder will capture 288 hours worth of recordings.
There is no specialist software required to utilise this voice recorder – it is compatible with both Windows and Mac computers.
The device will pick up audio up to 33 feet away, or 10 metres.
We recommend that the lithium batteries found in this device are charged and fully discharged every now and then, so that they remain in optimum condition.
Speak to The Spy Equipment UK Team Today
Contact us if you would like to learn more about the Enduro 365 audio recorder – we are happy to help. A member of the Spy Equipment UK team will happily speak to you about this, and any of the other devices that we manufacture and provide. Interested in discovering the full list of our current and all time best-selling products? Find the Top Ten Spy Shop Products. You can view our complete range of recording devices by following the link.