Home Office Using Child Spies For Covert Surveillance
The Home Office has been using child spies as a means of covert surveillance, it has been revealed. While most have voiced their dismay at children as young as 15 being put in perilous scenarios for the gain of the Home Office, UK Security of State for Defence Ben Wallace is calling for more children to be recruited into spy roles.
Records reveal that police and other investigative bodies have been using children, most of which are around the age of 17, to gather knowledge around protruding problems including terrorism, child sexual exploitation, murder, gang warfare, drug dealing and weapon use.
With the level of knife crime and fatalities as a result of regularly making headlines throughout the course of 2019, the British government are looking for alternative ways to acquire intel and using child spies to facilitate subtle surveillance is an appropriate solution according to some. The emergence of this issue has raised the question of morality, and quite rightly so.
Are Children Best Placed for Covert Surveillance? 
It is believed that over the last three years, some children have been utilised in security operations as ministers attempt to get to the roots of some of these widespread challenges.
Speaking of the reasons as to why children are the right fit for covert human intelligence sources (CHIS), Wallace said, as reported by The Telegraph: "Given that young people are increasingly involved, both as perpetrators and victims in serious crimes, there is increasing scope for juvenile CHIS to assist in both preventing and prosecuting such offences."
We understand that anti surveillance methods have to be innovative, unsuspecting and finely tuned however there is a bigger question here that is being somewhat overlooked by members of the Home Office – the safety of untrained, inexperienced children.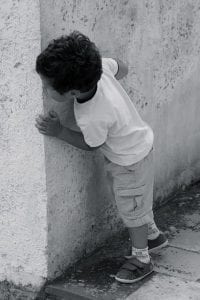 Safeguarding & Morality Vs Problem Solving
Meanwhile, a spokesperson for Sajid Javid may have provided an insight into how he is going to confront the subject matter of using child spies for covert surveillance. This topic presents the home secretary with a major judicial issue, but it appears he shares the view that child spies do indeed have a role to play in the interest of national security.
A representative of Javid, Sir James Eadie QC, stated: "Juveniles may be very important for reasons of national security, public safety, and the prevention of disorder and crime. The scheme's aim is to ensure that the use of children is properly controlled and accompanied by appropriate decision making. To that end, the welfare of the child is placed at the forefront of decision making as to the deployment of CHIS and the scheme provides adequate and appropriate safeguards."
A Breach of Safeguarding Regulations
Charity Just For Kids Law has issued a warning to the Home Office while insisting that their intentions to use child spies violates human rights laws. Lawyers acting on behalf of the charity are opposing the Home Office's idea that because young people are increasingly becoming involved in some of the serious issues listed above, it is appropriate to use them as part of the solution. The charity is raising money through crowdfunding to pay for the cost of the case.
Ethical Surveillance with Spy Equipment UK
At Spy Equipment UK, we promote the ethical use of our surveillance and counter surveillance products. Contact our helpful and friendly team of surveillance experts today to learn more about our product ranges and to discuss the purposes of each. We welcome all questions on the situation you find yourself in and are here to advise on the best solution.