How Is Modern Spy Equipment Sabotaging Your Corporation?
On 8th August 2016, a listening device was found in a Sydney hotel room where New Zealand rugby team, the All Blacks, were staying prior to their Rugby Championship. The device, hidden in a hotel chair, was located during a routine security check and said to have been used to gain information about the team's tactics and game plans.
The recent event highlights how far spy equipment has come over the years. Long gone are the days where you have to sit outside in a blatantly obvious vehicle and listen to a conversation through your headphones; gone are the days of using dodgy tapes, weak batteries and clunky technology to record private information. Today's equipment is sleek, streamlined and sophisticated.
The rise of hi-tech spy technology
Adrian Mudd, Director and owner of Spy Equipment UK comments on how rapidly spy equipment has developed over the past 15 years:
"Previously, listening devices were crudely hand-built and expensive; however, with huge advances in surface mount technology, communications and the internet, surveillance gear is now available and accessible to the general public."
This rise of technological innovation combined with our being constantly connected via social networks, mobile phones and other devices, means that we are more susceptible to having our personal details hacked. This is particularly true for big corporations who have a wealth of confidential information and business plans to keep concealed.
Spy equipment and the threat to corporate security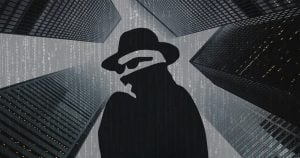 Threats to large organisations and corporations have become increasingly frequent and complex. Companies are more vulnerable than ever before, with the increased risk of industrial espionage and theft of stock and machinery, etc. These risks, coupled with growing concerns around staff indiscretion, leave many companies exposed.
Adrian talks about some of the ways spy equipment can be used to specifically target corporate security:
"Covert devices can be used to gather confidential information or steal company property/stock – computer monitoring to access information that would otherwise be restricted; listening devices to eavesdrop on important meetings;and tracking devices to gather knowledge on routes taken by company vehicles with the view to stealing valuable transports."
Using corporate spy equipment for protection
Spy equipment can also be used to counteract these threats, and it is important for businesses to be prepared when able to having their confidential information leaked or valuable equipment stolen. For example, where an employee is suspected of indiscretion, surveillance software can be installed to monitor computer activity, or corporate phones can be tapped to monitor inappropriate communications.
In addition, spy camera systems can be used to gather evidence of theft of company property; and counter surveillance equipment can assist in detecting potential bugging devices. All of these activities can ensure that your business is kept thoroughly secure.
Monitoring employee indiscretion
What might drive an employee to steal company information or valuables?
Here's what Adrian thinks: "Employees who leak commercial-in-confidence information are driven by a number of factors – these include financial difficulties, being tempted by an offer from another company, they may be planning to take another job with a competitor and believe that leaking information will put them distinct advantage.
"Furthermore, an employee may blame their company for their unhappiness and leak important data as a revenge by way of sabotage," he adds.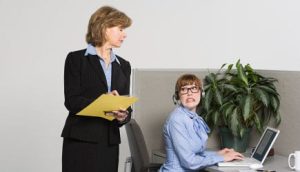 How Spy Equipment UK can help prevent risks to corporate security
Spy Equipment UK host a range of hi-tech devices, including monitoring, surveillance, listening and recording tools, as well as counter surveillance software to help protect & track your corporate assets and information.
The company has been supplying, manufacturing and distributing spy equipment since 2000, and the team's combined expertise enables them to provide the highest quality advice, products and services for all of your corporate security requirements. Based in Coventry, SEUK produces some of the best UK spy equipment worldwide.
Get in touch today and find out more about their products and services.