How To Stop Nuisance Telephone Calls
The majority of people in the UK will have felt the annoyance of running to answer a ringing telephone, only to find that it's a call centre trying to sell you something you don't need, or an insurance company claiming you're owed money for an accident you never had. Nuisance calls are a big problem across the country, with an estimated 8 billion spam calls made each year. They are inconvenient and irritating at the best of times but for some customers they can cause a lot of distress.
>> If you're unsure what counts as a nuisance call there's a great guide over on the Information Commissioner's Office website which explains the different nuisance call categories.
Brits are bombarded with 468 nuisance calls and texts each year!! If an average call or text lasts 20 seconds, that's on average 2.6 hours of your time wasted each year!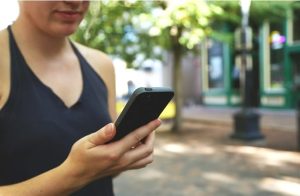 How Can I Stop People Calling Me?
You shouldn't be receiving nuisance calls from companies if you didn't get them your number – and this is the main worry for a lot of people. There are a few simple steps to take to prevent those irritating cold calls, recorded messages and nuisance texts:
Register with the Telephone Preference Service
This is probably the best course of action to take. The Telephone Preference Service is a free service where you can register to opt out of unwanted sales or marketing calls. It then becomes a legal requirement that all organisations (including charities, voluntary organisations and political parties) stop making calls to you. All you need to sign up is your phone number, postcode and an email address.
Check the Small Print
If you have registered with the TPS but are still receiving calls, it's likely that you've given the caller your number and don't remember doing it. Remember the check any small print and tick boxes in case you've signed up for 'third parties to contact me by phone'.
Report Them!
A lot of people don't like to complain and would rather put up with the hassle, but reporting these calls are important as it means the callers can be punished and stopped. If you're receiving silent calls, you can report them to Ofcom. They will monitor the calls and make a decision on whether a company or person needs to be investigated. For any other type of cold-calling nuisance call or text, you'll want to speak to the Information Commissioner's Office. Their website is very simple to use and they can fine companies who are breaking the rules.
Record Them…
Of course, while all of the above options are good solutions if all companies stick to them, a lot will ignore the regulations. In this instance it could be worth collecting evidence against a particular company or caller by recording your phone conversations. This is completely legal and you do not need to inform anyone that you're recording them.
The relevant law (Regulation of Investigatory Powers Act 2000, "RIPA") doesn't prohibit individuals from recording their own communications providing the recording is for their own use and on their home telephone number. However, if you want to send the recordings onto a third party – Ofcom, for example – you will have to let the caller know that you're recording the conversation. In most instances this will scare the caller off, but if the calls continue then you can hand the recordings over to a third party knowing that you've essentially gained their consent.
>>There is an interesting thread over on Reddit which discusses how your phone recording can be used. There's an entry from a call centre worker which explains their position further.
Best Devices to Record a Phone Conversation
Here, we focus on just three of the phone recording devices that we sell here at Spy Equipment UK. These devices are available for purchase today. If you have any questions about any of the devices featured below or would like to learn about our full range of phone monitoring devices, please contact us.
Landline Recorder Ultimate, £162 + VAT

The landline phone call recorder can be plugged into any 'live' socket that services the landline you wish to monitor. It's a great piece of spy equipment that is very easy to use. Once connected and switched to record, the Recorder Ultimate automatically and silently records all calls made and received. Each recording is referenced with a time and date stamp and saved straight onto the internal memory, so you can listen back to specific recordings as many times as you need to.
Bluetooth Call Recorder (Phone and Room Recorder), £139 + VAT
The Bluetooth call recorder can be used as a standalone room recorder but is also extremely effective as a dedicated Smartphone call recorder.

It will sit neatly over the front screen of your phone and can capture both sides of the conversation on its internal memory storage. Recordings can easily be transferred onto any Windows or Mac computer so you can quickly and simply monitor any spam or nuisance calls.
Universal Telephone Recording Lead, £24.95 + VAT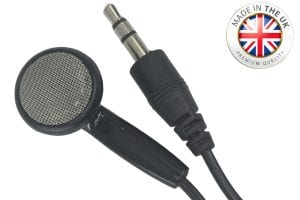 If you are unsure how much money you want to spend on recording your nuisance calls, it might be worth investing in a phone call recording lead instead of a more expensive system. You will be able to record both landline and mobile phone calls and can be easily transported in a handbag or pocket. Simply plug the connector in, place the earphone bud into your ear and then your phone on top. This way, you can still hear what's being said without alerting anyone to your recording of them. A simple and low-cost way to protect yourself from harassment calls.
Nuisance and harassment calls are becoming more and more of a problem as our data is being shared through so many third-party websites. In total, around 43,000 cold-calls and spam texts are sent PER MINUTE in the UK, with almost half from claims management companies trying to find new personal injury claimants. This is a staggering number when you think that 81% of the people contacted have never been involved in an accident.
The Information Commissioner's Office reported that complaints are up around 12% from last year, and the government has announced plans to fine culprits up to £500,000.
But until then, it's important to keep your personal telephone numbers safe. Remember to read the small print, be wary of handing your details out to third-party companies and, if all else fails, take matters into your own hands with our range of telephone recording devices.