New Features, New Spy Products
Even though 2015 has really just got started, here at Spy Equipment UK we are hungover still from the recent festivities. We like to give our customers the best experience when they purchase through our website, so we have continued to make adjustments to the functionality and the overall user experience whilst also enhancing our impressive range of unique spy products.
Today we have added estimated shipping times and dates at the checkout stage, so that it is plainly obvious when the purchased spy products should be expected to arrive. We however are certainly not stopping there. Expect a handful of additional improvements over the next few weeks and months that will make browsing and purchasing through both desktop and mobile versions of the site an absolute pleasure.
Increasing Quality and Diversity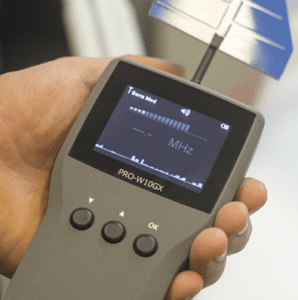 The website is not the only thing that we have been putting our efforts into. Our continually evolving product range has already been added to this year. After testing we have finally released our latest professional bug detector called the PRO-W10GX. This new device stands out for the others in our range for a number of reasons.
It has two interchangeable antennae, the standard whip type and an all new Yagi-style directional antenna which we have found is excellent at locating suspicious signals with little fuss, even low power transmissions such as Bluetooth.
With a superb colour display featuring a live signal graph and internal memory function, this new handheld product really is an absolute must in the armoury of the counter surveillance specialist.
Developing Innovative, New Spy Products
In the background we are working on developing new electronic surveillance products that are either improvements on what we already have on offer or all new spy gadget ideas. Recording devices remain ever popular, so it would be a mistake not to continually develop our range. In 2015, expect several new additions to our spy products line and improved current models for both room and landline recording scenarios.
New spy camera projects are also underway in both WiFi and standalone DVR form. Expect new versatile portable solutions, advanced long term hidden cameras and a rash improvements in specifications to devices that we currently stock. In addition to these categories, we have new solutions planned for the GPS Trackers section and the computer monitoring range.
Stay In Touch This Year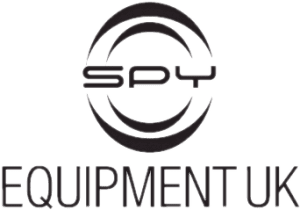 Here at Spy Equipment UK we already expect that 2015 will one of most exciting years. To be sure that you are kept up to date with all developments why not by liking our Facebook page, subscribe to our YouTube or keep tabs on our Twitter feed. If you would like to talk to us about the changes to our company and our spy products, please contact us – we would love to hear from you at any stage throughout the year.