News of a New Competition!
Since the success of our last competition in Easter we have been discussing what would beat the Easter Egg Hunt, where we saw a winner of a different gadget every day from April 1st to Easter day. So while we have been super busy working on a number of new products we have come up with a great new competition concept which we will be launching soon. The Spy Equipment UK team are excited to bring you this competition!
Keep In The Loop With Spy Equipment UK
If you would like to be one of the first to find out about our new gadget giveaways sign up to our VIP newsletter below and we will let you know as soon as it's ready to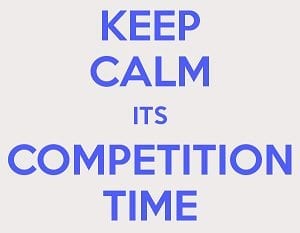 roll. Of course, it doesn't stop there, by signing up to the official Spy Equipment UK newsletter you will be informed about new product launches, more discounts and great offers and industry news.
Join Spy Equipment UK in Playing
There will be a host of prizes on offer throughout, including spy cameras, recording devices and car trackers! You could get your hands on these incredible prizes that are usable in any situation. Read on to learn more about how you could be in with a shot of winning such amazing prizes – we wish you thre best of luck in our competition!
Competitions, Discounts and More…Newsletter
Enter your email address here:
Or on Our Social Media…
Alternatively we will be announcing news of our competitions after the newsletter on our social media platforms which if you haven't already can be joined by clicking on one of the icons, which can be found across our site.
Contact
the Spy Equipment UK team if you would like to learn more about the upcoming competition and to learn of the prizes you could win with us.