Private Investigators Get The Best Spy Equipment
Private investigators need to procure the right tools when it comes to spy and surveillance equipment. They should be well-prepared for any mission with cutting-edge spy cameras and other equipment to enable them to carry out successful investigations and help locate accurate information. Without professional spy equipment, private investigators lack the right evidence to put their case forward and convict criminals.
If, for whatever reason, you are unable to conduct your own private investigations, or find out information alone – and it's not a criminal case that the police can help out with – its only natural to invest in the help of a private investigator. That's where private investigation companies come in, and there's certainly no shortage of choice across the UK. This technology used by these agencies may help you to gather the evidence you need — whether it's associated with industrial espionage or infidelity.
Why hire a private investigator?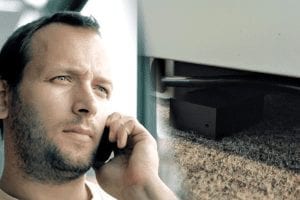 In the majority of cases, a private investigator is hired to uncover information or evidence about certain individuals or companies that pose some kind of threat – whether the are leaking valuable, confidential information, or they have caused damage to your assets. To ensure that they have concrete evidence regarding the perpetrator's activities and behaviour, many people hire a private investigator with access to top of the range equipment and that is capable of performing multiple functions.
Some of the equipment used by a private investigator is very expensive. If you are unable to afford spy and surveillance gear, you may want to consider hiring the help of a private investigator who already has all of the tools you need to get the job done.
Under some circumstances, the private investigator will be carrying out a job with little to no prior knowledge about the subjects being observed. Due to this, they will be expected to gather evidence with state of the art spy equipment that gets timely and accurate results, rapidly. There are many items that make up a private investigator toolkit – to find out more about some of these high-tech gadgets, visit Spy Equipment UK.
What type of kit will a private investigator use?
Typically, a private investigator will be able to help you conduct a range of investigations using the latest tools and technology available on the market. Some of the ways that they may be able to help are listed below:
Tracking and monitoring
A common piece of equipment used by a private investigator, tracking devices can record accurate real-time information, as well as historic data. Covert GPS tracking devices, for example, are magnetic and capable of being attached to the underside of a vehicle – keeping them well hidden during investigation. In addition, trackers can be used to monitor assets, and protect children and VIPs.
Listen and learn
For those times when cameras and video recording are not available, covert recorders and listening devices are a private investigator's best friend. They are also a handy way of ensuring you have the most robust, accurate set of evidence you need. This equipment can be placed in a variety of locations and positions to ensure it remains hidden at all times. These listening devices can produce audio clarity quickly and effectively.
Phone monitoring
Some private investigations may require the use of a spy phone or phone monitoring solution. Top-range equipment will perform to the best ability – it will be capable of interacting alongside existing phone operating systems and allows private investigator to monitor incoming and outgoing texts and phone calls. Our spy phones also have tracking capabilities, whereby software feeds out the phone's information using its own onboard GPS technology. In addition, phone bugging devices can give the appearance that a phone is 'dead' when in fact it isn't.
Spy cameras and covert surveillance
One of the key pieces of equipment a private investigator may have is a sophisticated set of spy cameras and covert surveillance solutions. Cameras come in all shapes and sizes, can be placed in an array of locations and even embedded within existing objects. Video recording is one of the most sound pieces of evidence you can put forward, so ensure your private investigator has the most high-quality video imaging techniques around.
Computer monitoring
Whether you are looking to enhance the security of your computer(s), or you need to install computer monitoring equipment, there are many options available on the market. Private investigators are likely to have effective technologies that are capable of gathering computer intelligence, and that are able to retrieve recent and historical information when required.
Counter surveillance
Sometimes identifying whether you are being tracked or monitored is equally as important as conducting the surveillance activities themselves. Private investigator equipment will probably include effective counter-surveillance measures to carry out bug detection or to combat a potential threat. This gear aims to identify whether your security and personal information is being breached so that you can successfully eradicate the problem.
Choosing the right private investigator?
The Association of British Investigators (ABI) lists 68 private investigation agencies in London alone, and many more across the UK. Some of these agencies specialise in a particular area, such as tracking missing persons, or pre-employment screening. Whatever your problem, you should be able to find a competent, ethical investigator to help.
UK private investigators come in all shapes and sizes — from the one-man-band to multi-location companies. At present, there's no regulation of the UK private investigations market, so you need to be careful when you're choosing who to work with. The ABI has taken on the job of self-regulation, and to become a member, investigators must show that they operate within the law, are professional and ethical in their approach and must comply with the Association's codes of practice.
The ABI is a good place to start if you need to find a private investigator who uses the latest spy equipment across the UK and even world-wide in order to help you find a solution to your problems. With in-depth knowledge of surveillance and detection and access to the most recent spy equipment, you know that your money is being well spent.
Spy equipment and the law
UK spy equipment laws are strict about what evidence can be admitted to court, but you may only need your evidence to be placed in front of an employer, partner or business associate. In this case, the use of spy gadgets such as audio and video devices can be justified and are often used to help build a case. Experienced and established private investigators will know exactly how to plan an operation and exactly what spy equipment they need in order to meet your needs.
Next steps
If you would like to find out more about hiring a private investigator, or to discuss our extensive high-tech range of spy equipment, contact us today. We would love to advise you on the best course of action, and recommend the appropriate technologies for your investigations.