Spy Camera – A Surveillance Tool For All
The lean, mean world of spyware has fully stepped into the 21st Century with the arrival of the latest technology in spy camera equipment. From pinhole cameras that are installed in our body worn spy cameras to full-size lens, your options depend entirely on the situation requiring attention or observational monitoring. A number of factors need to be taken into consideration. These include the overall space which your camera needs to cover, the quality of the picture required – do you really need to see the person's eyelashes or just be able to recognise the person or persons.
Which Spy Camera is Best?
Does your situation require equipment which is portable or do you need it to be a fixed device. If portable, how will your device move around i.e. who or what will wear it and how will the spy camera be fixed? Then the question of whether you need a stand-alone live action camera or a recording device arises; wireless, wired or battery operated. Do your needs require D.I.Y products or bespoke and do you need a professional fitting service or can your chosen product be simply installed without professional support? These are the basic questions for the visual mode.
Spy Cameras with Audio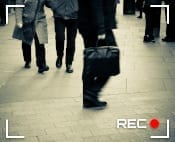 Next is the question of whether audio capture is required. There is no doubt that sound can add to the understanding of a situation, for example a hand waved towards the face of a person may be a threat to the individual or it may be that a small fly is being waved away. The audio feedback is likely to provide evidence which will help to accurately identify intent, after all, in law, intent is everything. Fortunately your professional spy equipment supplier will be able to provide supporting advice in terms of equipment capability, particularly if they build the equipment to your specific requirements.
Ready-made or bespoke, the amateur user of hidden camera equipment will be able to assess technical information prior to buying. How much research time is spent of this activity depends on the urgency of the situation and this is where consultation with your professional supplier gives added value to your purchase. A quick telephone call to us 024 7601 0588 or use of an Online Chat System (bottom right) will help to quantify how your spyware needs can best be met.
Whilst you are in the spy camera section, why not try out these devices? First, the Bluetooth Speaker with Spy Camera and the highly popular, fully functioning Radio Spy Camera. If you require an alt to these, try the USB Spy Camera.