Advances in Spy Camera Technology
The proliferation of spy cameras in society and the intensified surveillance culture is a booming business. Now, even trade shows for the surveillance industry exist where you can buy everything from switchblades disguised as lipsticks to human tracking devices.
Despite the concerns of how spy equipment such as spy cameras are used to increasingly create a Big Brother society, it seems that there are more and more gadgets and advances in spy technology. What once belonged in the realms of science fiction or a James Bond movie have become realities.
The Future of Spy Cameras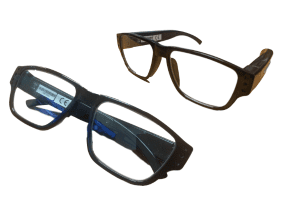 Although hidden cameras can be used to increasingly monitor our every move, spying is big business – not least because of the increased terrorist threat around the world. Spying is big for governments all over the world as well as for individuals who just want to check up on a suspicious spouse. Now technology has created:
Such gadgets may look as if they belong in a Tom Cruise action blockbuster, but you can find these kinds of gadgets at trade exhibitions such as 'Building a Secure World' – the largest trade exhibition for the counter-terrorism industry.
Buying Guide and Specialist Spy Shops
Gadgets designed to prevent threats are often filtered down and many people can actually buy surveillance technology from specialist spy shops.
And it isn't just mercenaries, security staff and spies that are interested in this technology. The homeland security industry is now worth over £23bn, and the expanding market trades with companies too.
Surveillance Detection Systems
Spy cam and detection systems are popular with VIPs, military and government buildings and pharmaceuticals who are all interested in perimeter protection.
Some of the more James Bond gadgets at the trade fair included:
Flick knife disguised as a lipstick
A blade embedded in a coin
Scanners that instantly 'denude' people who pass through them
Surveillance CCTV systems that are switching from analogue to internet systems.
It's clear a technological revolution is underway – spy equipment is increasingly looking like it's stepped out of a movie. Technological advances can only be good when it comes to security, counter surveillance and counter-terrorism.
But how things such as denuding scanners, high tech spy cameras and flick knives disguised as lipsticks are used and who uses them, has to be a cause for concern. Contact us if you would like to talk about this subject in detail.