Spy Cameras – How Far Can you Go
We've had Big Brother, and now YouTube and blogging are pervasive. Spy cameras are everywhere it seems – but what is the limit and how far can it go?
Big Brother is one of the biggest reality TV shows worldwide, where spy cameras follow the shenanigans of a group of human beings willing to be lab mice in the name of an entertainment experiment. It seems we can't get enough of the minutia of everyday life. They are everywhere – and not just CCTV. Recently, a man called Justin Kan has offered to share his life on the internet 24/7. It isn't a spy camera – Kan strapped a camera to the side of his head to capture every minute of his life for our viewing pleasure.
Lifecasting
It's common that people now use webcams or even spy cameras, but Kan has taken the Big Brother concept to a new height and launched a new trend called 'lifecasting'. Surveillance is not just about using hidden cameras to capture motor offences, anti-social behaviour or as anti-theft devices, now surveillance is entertainment too.
Monitoring every move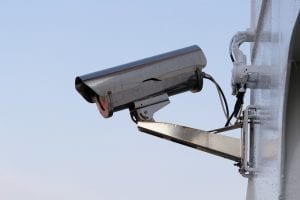 Even interviews with the press are beamed live to the world on his webcam TV. Kan is just 23 and while many people hate the idea of spy cameras monitoring their every move, Kan has chosen a life of zero privacy. He even has his own TV producer and technical team.
The Truman Show
Anyone who watched the Truman Show knows that the movie examines the idea of having our lives constantly spied on with spy cams that we are unaware of – all for entertainment. The Truman Show is all about trying to break free from this surveillance once he's been made aware his every move is monitored by spy cameras and broadcast to the American public. But in a weird twist, Kan has invited the world to share his life. Some may see it as ego gone mad – the notion that we'd want to watch every move and breath of a twenty-something American. But many people are hailing his idea is groundbreaking and a big hit.
Relinquishing privacy
Regardless of most of us needing a sense of privacy, we are spied on much more so than we might think. Spy gadgets are everywhere in the increasing surveillance culture, but Kan is making a big success from giving up all remnants of privacy – he runs his own internet companies and has found his own form of fame. If people can be famous just for appearing in Big Brother, it seems anyone can find fame just by filming themselves and relinquishing their private lives for entertainment. It's thought Kan has tens of thousands of people tuning in to watch him sleep, eat and breathe. Even product placement is being used in his life helping him boost his earnings – Kan already employs four people to run his TV show.