Spy Equipment UK Is Now Active On Instagram!
We are pleased to announce that Spy Equipment UK is now active on Instagram! We've joined the Instagram revolution and are excited to start interacting with our customers on the popular image-based social platform. Spy Equipment UK isn't new to social media by any stretch of the imagination, but we have expanded our horizons in recent times by joining what is now the most rapidly growing social media platform. Our team looks forward to providing regular updates on the Spy Equipment UK Instagram page, on all things spy related. So, what can you expect from our all new Instagram page?
What To Expect From The Spy Equipment UK Instagram Page
Now that Spy Equipment UK is active on Instagram, you can expect to gain even more insights into our company, the spy products we manufacture and distribute, as well as some interesting snippets of information from the spy world. Whether it's an update about the functionality of hidden camera devices, the revealing of an all new voice recorder or an announcement about one of the best tracking devices available today, you can stay up to date through our Instagram channel.
Not only will we be sharing product developments or introductions with our followers, but we will also be posting some informative articles and providing links to wider reading from the spy industry. The action doesn't stop there! Very soon we will be running Instagram competitions and giveaways, through which our followers will have the opportunity to get their hands on some amazing prices, such as the devices we ordinarily sell through our website.
Give Us A Follow!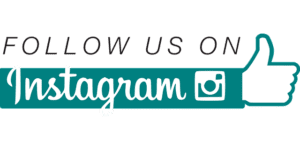 As we are new to the platform and looking to expand our network of followers, we would very much appreciate your support, if you are interested in our company and the surveillance solutions we provide. Equally, we'll return the favour and look forward to seeing your updates come through on our feed! Remember, we will be starting our Instagram competitions very soon, so be sure to give us a follow in order to see our giveaway posts coming through your feed.
If Instagram isn't your thing, you can also interact with Spy Equipment UK and see all our updates on Facebook, LinkedIn or Twitter. Please find links to our pages on these social channels:
Need A Spy Or Surveillance Solution? Get In Touch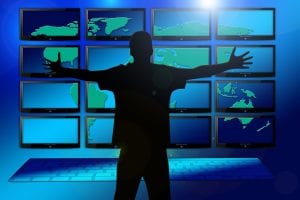 At Spy Equipment UK, we've helped countless customers uncover the truth or find the protection they require through the provision of our surveillance and spy equipment. It is our mission to manufacture, develop and distribute the most competitively priced, highest quality products that make the difference in any given situation. As providers of computer monitoring tools, we can also help to ensure your loved ones stay safe whilst browsing websites such as Instagram and the world wide web.
We hope to become acquainted with you on Instagram soon and look forward to sharing our posts with our audience as 2021 progresses. Our team is regularly checking our direct messages, so if you would like to get in touch via Instagram, we are here to respond. Alternatively, you can also get in contact with us by calling 024 7601 0588, sending an email to [email protected] or by filling out an online form.