Spy Equipment UK – Interview With Owner Adrian Mudd
We're proud to be a leading UK provider of spy technology, distributing equipment throughout Britain and Europe. In this article, owner Adrian Mudd gives us an insight into Spy Equipment UK as an entity, himself as the founder of the company and where he believes the industry is headed.
What's The Story Of Spy Equipment UK?
"It started as a sideline to Mission Investigations, a Private Investigation Agency (itself setup in April 2000). Whilst working as a private investigator, I was regularly asked for spy technology – spy cameras and surveillance devices, for example – which at the time I purchased from other existing suppliers and then hired out to my clients.
"In March 2006, I got a lucky break and was able to make a trade contact for some spy equipment. I then decided to setup an e-commerce site, as a sideline to sell the products, which I was getting at trade prices. Spy Equipment UK was born.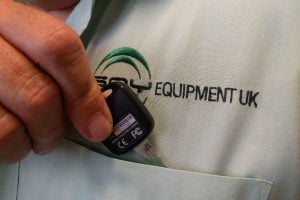 "One year later, with there being some mainstream press coverage of spy gear being used to catch out a Football Manager – who was cheating on his partner (Chris Coleman) – we engaged with the media. This helped to push business growth as our industry and services started being discussed on the radio, in magazines/newspapers and on TV. Some six years ago, we decided to manufacture our first product and, since then, our confidence in manufacturing has enabled us to expand this side of the business."
What is the best thing about running Spy Equipment UK?
"This has probably changed over time. Initially, it was a sideline to make some extra money, but now I enjoy creating new products. Aside from creating and introducing new products, my other motivation is to make the business as successful as possible because, despite many setbacks, we are still growing, whereas others have fallen by the wayside."
Where is the spy equipment industry headed and what is your long term objective for the company?
"Essentially as technology evolves components get smaller, have more functionality and produce better results. These factors are evident throughout our product ranges. In some circumstances, reduced size can lead to the creation of new products that previously would not have been viable at all."
Do you personally have a favourite product?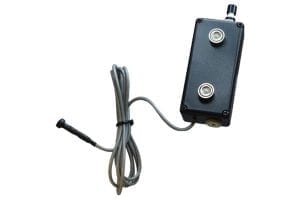 "Yes, the Enduro Black Box Recorder. It's a listening device that we make in-house and our No.1 best selling product."
In terms of product offerings, what do you envisage for Spy Equipment UK in the future?
"We anticipate adding to our GSM listening bugs range and also our hidden camera product line. We will also be evolving some of our established manufactured products to bring them up-to-date and increase their capability. In addition to this, look out for package deals and promotional offers throughout the remainder of 2019!
Is Spy Equipment UK your only business adventure, or are you part of any other company?
"My original business was Mission Investigations, initially operating as a sole trader. This is pretty much dormant now, albeit sometimes feeds the odd customer to Spy Equipment UK. We have also had a gadgets and novelty toys e-commerce website. Currently, we rent out two caravans in the beautiful town of Padstow, Cornwall under the trading name of Reach for the Beach."
Spy Technology for Any Eventuality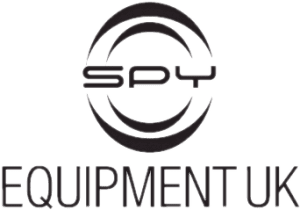 Contact our team experienced and advanced technological experts to discuss any of our spy products in detail, and to determine the right surveillance solution for your situation.