Spy Gadgets Can Bring Out 007 In All Of Us
If you are a serious Private Investigator or just a budding James Bond, who needs compact and portable spy equipment, then the latest spy gadgets can offer the perfect solution. In this blog post, we explore how the latest spy gear can bring out the inner James Bond in all of us!
The Latest Spy Gadgets Are Not Just For Real Spies
'MI5 not 9 to 5'. We have all seen at least one episode of BBC hit series Spooks on prime-time television and on top of this there have been plenty of other offerings, such as Vincent (a series about a Private Investigator), that have given an insight into the world of spy gadgets. So, what are classified as spy gadgets? Although there is no absolute definition, I guess that they can be classified as those spy equipment items that are self-contained, stand-alone spy products that have a more universal appeal. From hidden cameras to technologically advanced car trackers, there are a whole of devices that can make us all feel a little more 007.
Spy Equipment Now More Readily Available To People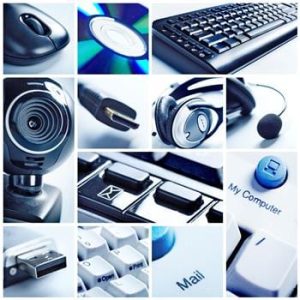 The world of spy equipment used to be very much underground in the UK. Until the early 1990s, most private detectives and mystery shoppers had to get spy equipment made up for a specific job or, through a network, they knew of somebody who could get hold of such equipment. Then one or two spy shops started to appear offering a more complete range of spy solutions. However, it wasn't really until the introduction of the microprocessor that spy equipment became far more versatile and readily available to the masses.
Spy Gadgets have come about as a result of the new microprocessor digital technology. Cheap mass manufacturing processes that have been outsourced to place such as China and Taiwan have enabled spy gadgets to become far more affordable and widespread. It is not only spy shops that sell this type of surveillance equipment, but because spy gadgets are self-contained solutions, then many online retailers sell them as well.
Buy High Quality Surveillance Gadgets
There are some really poorly made and nasty spy gadgets being sold cheap, so consumers have to be careful what they buy, but the right quality items are ideal and affordable pieces of surveillance equipment. It is these devices that have made spy gadgets desirable to a wider range of customers. So, if you need surveillance equipment for a living or are just a budding 007, then spy gadgets have to be the thing for you.
Spy Equipment UK is the United Kingdom's largest and most trusted provider of spy gadgets, so you can be safe in the knowledge that you will receive a high quality device when buying through us. What's more, if you're based overseas, do not despair! We can also ship our products to your location. Contact us today if you wish to discuss our range of spy gear or you would like advice from our team of ex-police officers and private investigators.