Spy Shop In London – James Bond's Equipment: Fact or Folly?
Super sleuth, James Bond, is well known for his spy technology and gadgets. Whilst they were unlikely to have been picked up in a spy shop in London, it doesn't mean they are completely unrealistic.
James Bond's Equipment: Fact Or Folly?
A recent BBC report looks at the spy equipment deployed by James Bond throughout his movies and tries to establish which of his world saving gadgetry is plausible and which will never find its way into a spy shop in London. Spy equipment is getting more advanced all the time and this is reflected in the James Bond movies as his trusty assistant 'Q' continually provides him with the latest spy gadgets, from listening devices to spy cameras.
Spy Shop In London: From Jet-Packs To X-Ray Glasses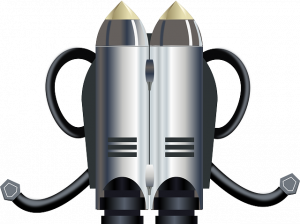 For those with a big budget and who find themselves in a spy shop in London, it would be a nice idea to be able to believe that you could pick up some of the spy equipment used in the James Bond films. So, a BBC report takes a look at which of James Bond's infamous gadgets could, theoretically, make it onto the shelves at your local spy equipment shop:
X-Ray Glasses: The holy grail of spy equipment and one that makes regular appearances in Bond movies. Unfortunately, however, this is one piece of spy equipment that won't be winging its way to a spy shop in London. The concept stretches the boundaries of x-rays a little too far and certainly is not technologically feasible at present.
False Fingerprints: With increased emphasis on biometric testing, the notion of false fingerprints is an interesting one and, according to the BBC report, a manageable one. A study in Japan was able to fool a biometric tester by using a gelatine fingerprint mould. So, next time you're in a spy shop in London, keep a look out for false fingerprints.
Jetpack: No self respecting spy would be seen without a jetpack but is it a realistic invention? Well, don't expect to see it in a spy shop in London but, yes, jetpacks are an eminently achievable notion and have been around for decades in various forms.
These are just some of the 'out there' gadgets that we see spies like James Bond using on the big screen. When it comes to James Bond's Aston Martin, that is a whole other story! On that note, we've recently reported on Aston Martin Recreating DB5 Model Fitted With High Quality Spy Gadgets. Give it a read to find out more about that matter.
Looking for a Spy Shop in London? Head to Spy Equipment UK
If you are looking for spy equipment for whatever reason, Spy Equipment UK has an online shop featuring the latest technology. From sound recorders, phone surveillance, audio surveillance, video surveillance, computer surveillance, tracking devices and counter-surveillance equipment, call us on 024 76 010588 or email us at [email protected].
Our team looks forward to showing you some real pieces of spy equipment that can help you in everyday life! We have a vast and widening range of spy solutions that are proven to get results. Get in touch by any means and we will happy to help with the provision of real spy gadgets.