Spy Shop Promotes UK Made Products
Here at Spy Equipment UK, we are very proud to provide the highest quality spy gear and expert security advice to individuals, businesses, private investigators and government organisations alike across the globe. We consider ourselves to be the ultimate spy shop and have dedicated designers and manufacturers in the UK working to create new specialist spy equipment products, released regularly. We are very happy to say that our collection of unique UK-made spy gadgets is growing consistently and we are one of the biggest and most reliable spy shops in the UK.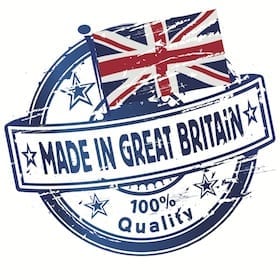 Spy Shop Products from the UK
Being able to put our "Made in the UK" stamp on many of our spy shop products is so important to us because it indicates quality, trust and reliability. We have state-of-the-art offices in England with incredibly advanced technology that enables us to create high quality spy equipment for supply internationally, putting us at the forefront of spy innovation on the worldwide market. Check out the all time and current top 10 bestselling spy shop products by following the link.
Specialist Spy Equipment – Made in the UK
From spy cameras, to vehicle trackers, to listening devices, our specialist team are experts in their field, developing new approaches to spy equipment design that provides our customers with the best security technology available. If you want to protect your family with CCTV surveillance, our team of covert ops-trained specialists can advise you on how to implement hidden cameras around your home to prevent break-ins. 67% of burglaries could be avoided with CCTV, and we can tell you how. If you're looking for a spy cam to check up on employees, our business-trained spy experts can support you in choosing the best covert camera to do so, even offering help with installations.
"Made in the UK" means that you can rest assured every spy gear product you purchase from our spy shop is the latest spy technology, and has been 100% tried and tested to the highest quality. It means you can seek advice from experienced ex-private investigators and security technology experts. It means deliveries worldwide are efficient, fast and fully tracked, and that whenever you communicate with us here at HQ you will be speaking directly with a supportive, fully qualified individual who can work with your specific case to achieve your desired results.
Please look out for our "Made in the UK" stamp when browsing our spy shop in the form of the Spy Equipment UK website – home to all of our devices and accessories. If you would like to know any more about these products or our services, please feel free to contact us now!