Spyware Fantasy vs Reality
Supersleuths used to rule the roost in fiction novels and on TV. Now the writers have grasped hold of the fact that spy gadgets can make their super detectives even more appealing.
Hidden cameras and audio transmission devices have featured on the large and small screen for many years. Items of spyware are an essential everyday tool for the army of fake amateur detectives within those fictional environments.
The real and imaginary gadgets somehow always manage to provide that missing microlink which enables the heroine or hero and their supersleuth team to solve the previously unsolvable crime.
Are You The Fictional Spy?
Writers take liberties with the results provided from whatever gadget was used. This could be a simple video still or a holographic representation of a crime produced by some complex piece of futuristic spyware. The use of gadgets and high tech equipment changes the genre balance to suit a more technically educated audience.
Now You Can Be the Real-life Spy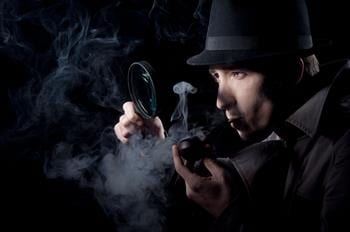 Not so long ago, there was no surveillance equipment to speak of. Supersleuths wore deerstalker hats and smoked pipes or had friends who most conveniently were ghosts that could pop in and out of any space at will thus providing clues and answers alike. In real life, the Supersleuth is the ordinary man and woman whether poor or rich.
Equipment is used to detect and prevent crime on a worldwide scale. It can detect foreign bodies in a factory production line and gather evidence for a criminal conviction. Spyware is used in detecting odours, loads, density, activity in fact anything you can think of somewhere in the world there is a gadget that can do it or a person who is currently attempting to design such an item. Whether it's a piece of spy equipment or surveillance or anti-surveillance gear the world of spyware is here to stay in the realms of both fantasy and reality.
In essence the final construct of utilising spyware for detection and prevention purposes entirely depends on the desired outcome. A realistic approach to identifying appropriate types of gadgets for the presenting situation is what is required. Choosing a professional approach to your hidden camera action plan will result in professional and effective outcomes.
Aim for reality or risk disappointment by engaging in the fantasy gadget world. After all, you would never buy a grown your own girlfriend pack from a joke shop and expect to get a real girlfriend would you. Choose real spyware to achieve a real result.