The Great Christmas Gift Giveaway
For Christmas comes but once a year, when all across the land both children and adults get excited with the prospect of Santa coming down the chimney or roasting next to a log fire with the family. There are many reasons to immerse yourself in the fun of Christmas and here's another one you might like…
SPY EQUIPMENT CHRISTMAS CALENDAR IS BACK!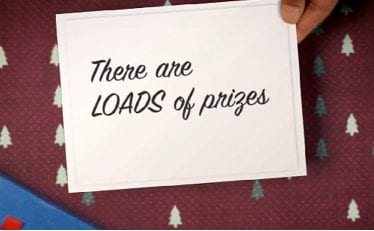 You heard it! Following on from the success of last year' great gadget giveaway we're doing it again. Every day from December 1st up until and including Christmas day we're giving away a fantastic prize. A different gift will be hidden behind each of the 25 doors all you will have to do is click on the door and keep your fingers crossed! Also, it won't cost you a penny to be in with a chance of winning!
If you would like to speak to us about the Christmas advent calendar competition, please contact us. We will be happy to talk you through the rules – they're pretty simple! – and inform you of some of the prizes that are up for grabs in this year's competition.
Stay In The Loop on Social Media
Follow us on social media to find out more about this and await for the link to your calendar!
Throughout the course of December, we will be providing insights into our Christmas advent calendar competition and revealing some winners through individual posts. What's more, we will also be running bonus giveaways on our social media pages, as well as demonstration videos about how to use some of the prizes.
Access the Spy Equipment UK Facebook page, the Spy Equipment UK Twitter page and the Spy Equipment UK LinkedIn page today and stay in the loop this Christmas.
The Spy Equipment Uk team would like to wish all a very merry Christmas and a happy new year. Good luck in our Christmas advent calendar!