Our Top Spy Novel Recommendations
You find the world of spies fascinating – that's most probably why you're here. You find it interesting so want to read articles about it. Makes sense. Well, how about reading a spy novel? Spy novels are some of the best reads out there. Due to their intrinsically exciting nature, they're always the hardest to put down! The book world is an intimidatingly large one though so, let us help you out by suggesting the Best Spying Books of All Time.
To enter a bookshop and know what to buy is a losing battle, to say the least, especially for first-time readers. That's why we're going to run through some of the best spy novels; we want you confident in that bookshop!
The Tourist by Olen Steinhauer
A formidable format within the spy novel paradigm: a retired spy dragged out of retirement. It's predictable, overdone, and it's great. We absolutely love it.
In this specific book a man who spends his spy years as a 'tourist', which is an undercover agent who isn't stationed and is positioned reflexively throughout his covert years. After a career with a distinct lack of home, Milo Weaver settles in Brooklyn, New York. There he has a brownstone home and loving family. After a CIA internal investigation, however, uncovered mysteries spur Milo back in the underworld. Excitement ensues.
We give it 8/10. Definitely worth your time.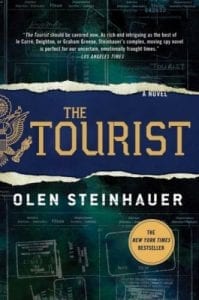 Flashback by Jenny Siler
Mystery in abundance. Copious style. Suave execution. Flashback is an enigmatic show-stealer and we couldn't recommend it more.
The book revolves around a woman on the hunt for her memory. Which sounds ridiculous, we know, but you and us both enjoyed the Bourne movies, so… give it a chance. Haunted by her past which she is unaware of, Eve's path to her memory is a blood-filled one. Throughout, she finds memories of her previous life; memories of murder and betrayal, but not quite enough to piece it all together. A deeply gripping thriller.
7/10. Yep, it's good.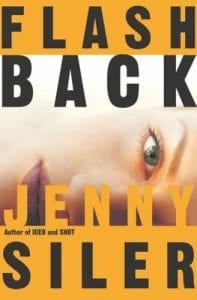 From Russia With Love by Ian Fleming
James Bond is everyone's favourite spy. We've all seen the movies. Maybe not all of them, but we've definitely all seen a few at least. As such, 007 doesn't require an intro akin to his counterparts, rather a name mention.
From Russia With Love follows all of Bond's cliches and isn't exactly a standout book narrative-wise, the execution, however, is a different story. It is known as the best Bond book out there. John F. Kennedy even stated it as his favourite book of all time. Categorically the best spy book and character ever.
10/10. A good start for your arrival into spy novels.
Discover more Bond related wider reading and the article Our Favourite Bond Inspired Spy Gadgets.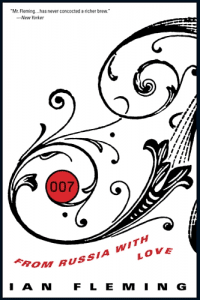 The Spy Who Came in from the Cold by John Le Carre
A  Cold War spy novel classic. The Spy Who Came in from the Cold was received incredibly well when first published, mainly because it's taboo presentation that spies aren't honourable; rather, they're conflicted characters, often ones that rarely follow the closely held ethics of their country. The very ethics they're fighting for.
The main character, Alec Leamas, is given a new mission – he must present himself as a faux defector in an attempt to beseech information from a leading Cold War figure.
9/10. This is a literary classic. In the terms of linguistics, this is by far the best. 
Discover Top Ten Uses For Spy Equipment To Hit the Headlines.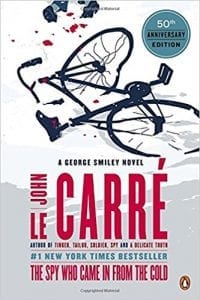 Spy Equipment – Spy Novel Lovers
These are our favourite spy novels. Each one of them has taken us on an adventure never possible in our lives; the escapism they offer is unreal! Give them a go and let us know your thoughts. We can put your thoughts in this article if you'd like! If you want to be a spy yourself, check out our equipment, such as our listening devices and spy cameras. If you have any questions, give us a call! Find our contact details today.