Tracking Devices With a Bespoke Touch
Tracking devices, especially GPS trackers have featured on the Spy Equipment UK product lines for many years. In line with other modern-day technology, GPS tracking devices have come a long way in the past few years.
In 2006, we were on able to offer hard-wired tracking devices at an affordable price that effectively were logistics (fleet) trackers with externally GPS and GSM antennae and designed to fit inside a vehicle. These units were powered from the internal electrics of the car or lorry in which they were installed, making them GPS trackers. There were alternatives to hard-wired units, but these were limited to very crudely constructed devices with limited effectiveness or at the other end of the scale magnetic tracking devices that could be placed under a vehicle that cost thousands of pounds and an equally exorbitant amount to run.
Tracking Devices Technology
At this early stage of the development of this type of technology, there was little opportunity to adapt these devices into specialist bespoke items to suit a range of applications and deployments, but now, only a few years on, the sophistication of GPS has reached a point whereby creating a different concepts using the same base components is so much more achievable. Several generations of component development has resulted in GPS and GSM chipsets that work harder and faster, drawing far less power and produced in a format that is tiny in comparison to early their forerunners. The result is a more compact overall dimension for a self-contained unit that can be powered from a reasonably sized battery pack, but still with extended operational capability thereby opening up opportunity to bespoke design concepts.
Now You Can Track Almost Anything
Todays commonly available GPS units include vehicle trackers, personnel devices and asset trackers. At Spy equipment UK we have been manufacturing our own design of magnetic vehicle trackers for many years now, although in reality asset trackers lend themselves for development into bespoke products. Often asset tracking devices will need to be fashioned into designs that will outwardly ensure that they appear to be something else entirely such as small product boxes. Previously requested bespoke designs have included perfume and cigarette packets, however within reason other product boxes could be adopted. A regular asset tracker of ours that has a bespoke feel to it, is the Contact Pro RF Detector / Receiver.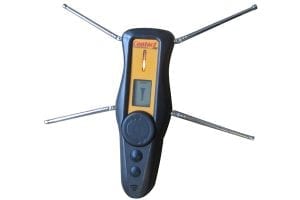 Size Doesn't Always Matter
Other unusual applications may require a GPS device to be incorporated into high value electrical goods. This has become far more difficult to achieve in recent times because as the GPS technology has reduced in size, so has the structure of electrical products such as TV's, laptops, etc. At one time there would generally be free space within the electrical items outside enclosure for inclusion of the tracking unit, although now this is far more difficult to achieve.
Despite this limiting factor if a bespoke fitment is achievable, then the resultant design will certainly have a higher chance of success as a covert tracker in a sting operation as compared to adding a little 'black box' GPS to the circumstances. If you would like to learn more about our bespoke tracking devices, please contact us. A member of our friendly team will happy discuss a bespoke tracking device for you.