UK Businesses Benefits From Security Exhibitions
Like any industry, the UK security market needs to know about the latest advances in surveillance and security technology.
Technology is important in many business sectors, but it must surely be one of the biggest drivers in the UK's surveillance market. UK retailers can pick up the very latest technology by heading to one of the several trade shows, exhibitions and expos that are held around the world each year to spotlight the latest in spy gadgetry.
UK Surveillance Trade Shows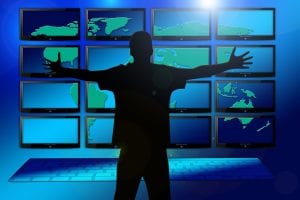 In May 2008, the IFSEC 2008 show will take place at the NEX in Birmingham. This show isn't solely concerned with spy equipment, but takes in:
Counter-terror
Access control
Intruder alarms and physical security
Smartcard and RFID
IP and networks
Some amazing advances have been made in these areas, and this is the opportunity for suppliers and manufacturers across the world to show the international and UK spy equipment market their next big thing. Retailers can only benefit from attending a show like IFSEC, which allows them to expand their range of stock and offer greater choice to their customers.
Overseas Trade Shows
Each trade show has a different focus, so if UK retailers want to get the best of everything, an overseas show might be the best choice. The Secure 2008 show in Mumbai takes place at the end of 2008 and includes sectors such as close protection, biometrics and Investigation, making it the perfect place to look for new spy equipment that might appeal to both professional and amateur investigators. Alternatively, there's the Security Essen fair, which is held in Germany in October. Likely to be a huge event, it also covers close protection, car trackers and general guarding and surveillance equipment.
When you're choosing where to buy your spy equipment, UK retailers that have the latest equipment are a good bet. Look for devices that are small, use the GSM phone network or the GPS satellite tracking system and have all the features you need for your particular operation. The more advanced the technology the better results you'll get and the more efficient you will be.
WE have an online shop featuring the latest technology, if you can't find what you're looking for, don't hesitate to contact the experts.