Ultimate Spy Gear UK
Here at spy HQ, we are on a constant mission to create the most innovative and best quality spy gear for our customers in the UK and further afield. In recent years Spy Equipment UK has gone from strength to strength with spy gadget design and development. Our team of dedicated professional designers and engineers are always looking for new methods and innovations in technology for which to explore and to create a collection of ultimate spy gear. We understand the need to keep up with new methods and trends in covert surveillance and currently advise some of the leading professionals by providing them with the best equipment in the market and instruct them accordingly.
Spy Gear Made Here in the UK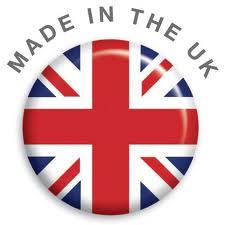 For years now private investigators, business owners and other organisations alike have had their ears to the floor, waiting for new pieces of cutting edge spy gear to be released onto the market, with advances in new technology that may make their jobs that little easier. Originally the majority of spy stuff for the UK market was manufactured by hand in the UK, then we had a rash of cheap imports from China some poor and some of acceptable quality, but cheaper. I would say that discerning customers focus on specific technical requirements and quality and this is where the UK has always scored well. Although there were still many spy gadgets manufactured in the UK in recent times there has been a revival. Working with some of the top private investigators in the industry we are always learning about new situations and areas for new spy devices. The spy camera forms part of most investigators spy tool kits, however, there is no longer a 'one spy camera does it all' due to the variety of situations they can be used in. We now have over twenty different spy cameras available in our wider spy gear shop, which is increasing every month with new spy products. In addition to this, we are now developing high-quality products to meet customer demand in the UK and there has been a great welcome to the 'be local buy local' ethos.
Spy Gadget Technology
The technology behind the advances in new spy gadgets has meant that we are able to produce more efficiently than ever before. Precision engineering demands a variety of tools need to be used to create the desired high quality product. We have invested in our tooling and workshop and are working hard every day to release the best spy gadgets onto the market. At the same time technology has evolved which has led to the inevitable increase in the quantity and quality of spy gadgets, spying strategies have also improved. Covert surveillance training is as equally important when using spy gadgets as there are recommended techniques that are better than others. Contact our team of experts if you would like to discuss the best strategy for your operation.
New Hidden Cameras
One area that has seen the most innovation is that of the hidden camera. With everyday objects being released on the general market, thus bringing new opportunities for new spy cameras to be hidden inside. After all, you would no longer expect to see a VHS video camera hidden inside a box of tissues any more would you? This would surely raise some suspicions! We are super excited about the future innovations in spy gear and have loads of new concepts and designs we plan to explore. If you have a need for a certain type of spy gadget, contact us and tell us your thoughts, you never know we might even make a batch and give you one to test for free!