Voice Recorders Or Listening Bugs?
Although voice recorders and listening bugs are designed to be both used for audio surveillance. In reality, there is a distinct choice that needs to be made when deciding which is the right device for the situation
The average person's perception of Voice Recorders is that they amount to the same thing. Although it can be said that both are designed to capture what is being said in the environment in which they are placed, there is a distinct difference between voice recorders and what are classified as listening bugs.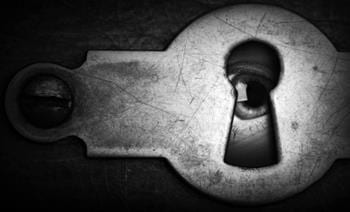 Are Voice Recorders The Solution For You?
Recording equipment has now reached a high level of sophistication, although these types of audio spy gadgets can be now purchased at a fraction of the price than would have been expected then years ago. Voice recorders are designed to be deployed in an environment where audio surveillance evidence is required to be recorded in the absence of an individual having to listen in at the time of the audio surveillance taking place. Sound activated recorders now tend to be the choice of surveillance equipment buyers. The sound or voice activation facility ensures that going back to a recording will be less laborious because the recorder only activates when sound in the environment is detected and this means that the recording will not contain long periods with no sound. Some of the latest sound activated voice recorders also use less power when in standby waiting for sound.
Could you benefit More From a Listening Bug?
Of course it is possible record what is being heard via a recording device, but in reality there is usually a need specific to the situation that will determine whether listening bugs or voice recorders are more relevant. The choice is of course an individual one. Listening Bugs are designed to be placed in an environment to enable the remote listening in to conversations in the environment in which they have been placed. Bugs use transmit audio over various radio frequencies. Because of the the radio frequencies used, some equipment cannot be lawfully used in the UK and in fact the EU. Listening Devices now tend to use GSM (mobile phone) frequencies to enable the listener to be able to monitor from afar. Bugs are ideal when either the listener needs to be able to react quickly to what has been heard or when it is very difficult to recover recorded evidence.
Contact us to learn more about our voice recorders and listening bugs.