Voice Recorders
Spy Equipment UK is the UK's No.1 provider of covert recording devices and listening bugs to individuals, businesses, the police and private investigators worldwide. Since 2002 we have built up a strong reputation for developing the highest quality voice recorders that maintain a position at the forefront of spy equipment technological developments. Our customers range from individuals wanting to gather evidence against noisy neighbours, to private investigators collecting audio evidence for legal cases and everything in between.
What are Voice Recorders?
Voice recorders and listening devices are gadgets that covertly record audio and can be hidden into a variety of everyday objects to avoid alerting the people being monitored. From small "black box" recorders that can be disguised in objects of the user's choice, to devices already incorporated into convincing objects such as working digital clocks, to GSM bugs which are activated by a phone call and UHF bugs which transmit sound as it is heard to a receiver, there is a huge variety of recording devices to choose from to collect information for any purpose. The spoken word is still the most definitive form of evidence, which is what makes listening devices one of the most popular types of spy equipment.
Top 5 Uses for a Voice Recorder:
Using a 'Listen Through Walls' device on a wall of your home to record sound from next door in gathering evidence of noisy neighbours for a complaint to councils or police.
A room recording device for monitoring employees' conversations in the workplace if you suspect they are discussing irrelevant or inappropriate subjects, or may be putting your business at risk.
Voice recorders are ideal for listening to domestic situations involving a partner such as when there is suspicion of infidelity in a relationship.
Note-taking for professional or personal purposes, for example subtly recording a meeting or lecture for taking notes down later, or recording memos.
Gathering evidence in private investigations for any legal purpose, whether it is an insurance claim, legal complaint or to protect yourself.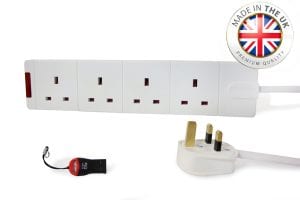 Our range of listening devices are expansive and unrivalled in intelligence and design. To gather data or protect yourself, your business or your family, a listening and recording device is a brilliant investment. Contact us if you would like to learn more about our complete line of voice recorders. We are also able to show you demonstrations from tests carried out by the Spy Equipment UK team. Get in touch today!