World Famous Female Spies Throughout History
Throughout history, espionage has played a huge role in the development and growth of countries all over the world. For years, spies have been gathering intelligence and helping nations by undertaking a number of covert operations.
But too often do we forget that some of these incredible spies were women – giving their courage and strength to fight for their countries – some so heroic they even putt the likes of James Bond to shame. And as a leading manufacturer of covert listening devices, clever little spy cameras and other spy equipment, we find spy operations rather intriguing! So here, Spy Equipment UK pays homage to some of the best female spies throughout history.
Top Female Spies Throughout History
Mata Hari
One of the most famous female spies, Mata Hari was the stage name of Dutch-born exotic dancer Margaretha Geertruida Zelle MacLeod (1876-1917). Her sensual performances were an instant hit and attracted many visitors to European cities, where men would come to watch her shows and bring her gifts – many of whom were French and German military officers and political figures.
The nature of her work, as well as her connection to many high-profile people, enabled her to travel freely around Europe. While her precise spying missions are unclear, the French put her on trial in 1917, accusing her of working for the Germans using evidence from confidential British intelligence.
Mata admitted that she was employed by the French to spy for them in Belgium, the French agents were convinced that she was a double agent, passing covert information on to the Germans. She was arrested and killed by firing squad aged 41.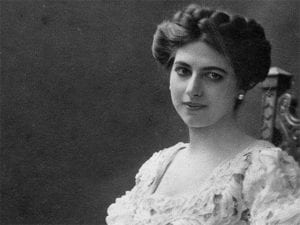 Nancy Wake
Nancy Wake was born in New Zealand in 1912 and raised in Australia. She married a rich man in Marseille, where she became accustomed to experiencing the finer things in life. Her husband, Henri was devoted to Nancy and gave her access to much of his wealth.
She used her husband's money to run a number of underground operations and became a leading figure in the French Resistance during World War II. She was given the nickname 'White Mouse' by the Gestapo and was at one point their most wanted person with a price of 5 million francs on her head.
During her undercover work, Nancy reportedly cycled over 300 miles through Germany to replace codes her wireless operator had been made to destroy in a raid. She later escaped to Britain and was enrolled into the Special Operations Executive (SOE).
Nancy continued to help lead attacked on SS soldiers, and during one point, it was said that she killed an SS sentry with her bare hands to prevent him from sounding the alarm. Sadly, her husband was killed under Gestapo torture for refusing to give up her whereabouts.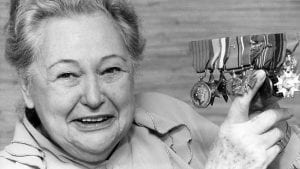 Virginia Hall
Known as being one of the most dangerous allied spies of all time, Virginia Hall was an American who dreamed of joining the US Foreign Service, which inevitably led her to an embassy post in Turkey. During her time in Turkey, she accidentally shot her foot off in a hunting accident, leaving her with a wooden leg.
This marred her opportunity to join the Foreign Services, and so she moved to France and become an ambulance driver. She was forced to leave once France surrendered to Germany, but was approached and asked to spy for the SOE.
Virginia caused quite the stir and soon became highly wanted. She escaped France and fled to the Pyrenees, on (one) foot in the middle of winter! She is the only female spy during World War II to have received the coveted Distinguished Service Cross.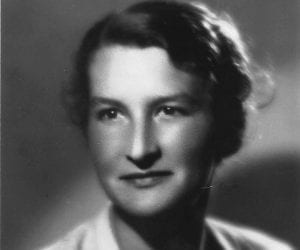 Princess Noor-un-nisa Inayat Khan
Noor Inayat Khan was born in the Soviet Union in the early 20th Century. She was the daughter of Indian royalty and the great niece of Christian Science founder Mary Baker Eddy. She is also famed for being children's book author, a profession she began after moving to France with her family in her early life.
When the Nazis invaded France, Noor fled to England and enrolled with the Women's Auxiliary Air Force. She became an SOE radio operator under the codename Madeleine and was the first female radio operator to be sent into occupied France.
Khan was later betrayed, and the Gestapo discovered copies of her secret signals that she had failed to keep well hidden. She was imprisoned for over a year until she was sent to the Dachau concentration camp and later executed in 1944.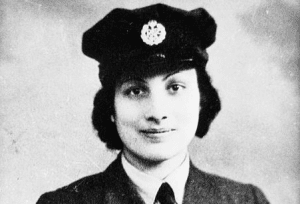 Vera Atkins
As a young woman working in Bucharest, Romania, Vera Atkins met Canadian William Stephenson who, charmed by Vera, introduced her to the German ambassador to Romania. Vera was asked to gather information from the ambassador – a known lover of beautiful women – as Stephenson recalls in his biography, Spymistress: The True Story of the Greatest Female Secret Agent of World War II.
The plan worked and soon Vera was recruited to gather intelligence for the British. Interestingly, Vera was born to Jewish parents (her real name was Rosenberg) – information that she did not disclose during World War II.
She sent covert information to Churchill and joined the SOE that he had set up. Vera employed, trained and watched over the heroic secret agents who parachuted into France to sabotage the Nazis. She briefed agents on how to live in occupied France and on the regulations.
She was the first women to be awarded the George Cross, and it's said that she was the inspiration for Ian Fleming's Miss Moneypenny due to her position as principal assistant to Col. Maurice Buckmaster, the director of SOE.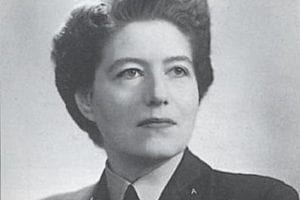 Lest we forget
Of course, there were so many more female spies throughout history that deserve a special mention. For example, special agents such as Odette Sansom, who refused to talk even when Gestapo pulled out her toenails one at a time, or Violette Szabo, who was tortured and shot – both of whom were under Vera Atkins control.
Other courageous female spies include Krystyna Skarbek, Pearl Cornioley, Ethel Rosenberg and Anna Chapman, to name but a few. And there's plenty of info about these amazing women out there – we suggest you do a little more research and discover just how these incredible women put their lives on the line to fight for their countries.