Would You Trust Your Partner On A Lads Holiday?
Is your boyfriend going away on a 'lads' holiday? Or maybe your girlfriend is taking a vacation with her female friends? Do you trust them? If you were given the opportunity, would you go undercover and spy on your partner while they are away? Luckily, Spy Equipment UK have a full-comprehensive range of spy equipment such as versatile, discreet hidden cameras and recording devices for your peace of mind.
This is exactly what's happening on a new TV show on Channel Five. The reality show, Undercover Girlfriends, tracks five suspicious women as their partners embark on a 'lads' holiday to Spain.
While the men believe they are jetting off on a VIP holiday in a luxury villa in Marbella to film a series about lads' trips away, the reality is that their female respected others will be living next door and monitoring their every move. Hidden cameras and microphones will be installed in the villa so that the partners can keep tabs on their activity.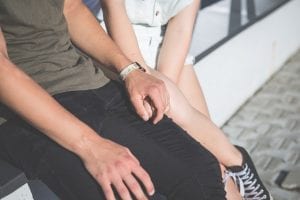 Using a combination of scheming, novelty costumes and high-tech gear, the women will use spy devices on their partners and put them to the test and find out if they are loyal and committed. We can reveal, the tasks don't always go according to plan, with the guys soon chatting up women among other things.
Would You Trust Your Partner on Holiday?
Some time ago, Spy Equipment UK asked a range of men and women what they would consider counts as cheating. Office worker Dan said: "I've been on enough stag dos to realise that men can be dogs. One time, for example, there were 20 of us, 80% of which were married or had partners. Yet, 50% of that group visited a brothel during our time away. It was uncomfortable when we returned and saw their partners, who had no idea. For me, that's one of the worst forms of cheating."
Have you ever heard the expression 'what goes on tour, stays on tour'? Well, in our experience this it's a phrase used by many partners when they go on a same-sex holiday. In the case of this new reality TV show, the girlfriends did not trust their partners to be loyal. If you have ever wondered what goes on during a lads holiday, or have wanted to spy on your partner while they are away, we can tell you that you are not alone.
What Should You Do When Suspicious?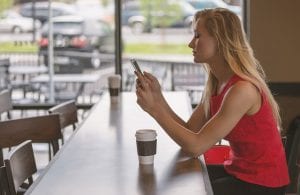 Every relationship is different, and we are certainly not able to be dishing out relationship advice. However, you may want to think about confronting your partner first and communicating your issues with him going away. Are you worried about the company they're keeping? Have they broken your trust before? Does your partner's behaviour upset you? Voicing these issues can sometimes put your mind at ease.
If you are still unsure, or you would like to seek professional spying advice to back your claims, give us a call on 024 76 010588 or contact us via our website's online chat application. We manufacture, stock and supply a range of spy equipment from listening devices, spy cameras and software – put your mind at ease and get in touch.