2014 Spy Equipment UK
Just like old technology, Twenty Thirteen is now a distant memory. However reflecting on what was a super busy year for us at Spy Equipment UK is rewarding, as we have come a long way as a business. It has been a year with many new challenges, especially technically where new products are being developed in house and operationally with a growing and developing team. We have also seen a growth in the types of user who use spy equipment, as people understand its versatility and become less scared of using it.
The media has brought to light the many different places both on a local and global scale where covert operations and spying are becoming an accepted part of our everyday lives. We have also seen a huge rise in spy gadget use for the suspecting cheating partner and unfaithful spouses in domestic situations. Here are some of the greatest changes that occurred with Spy Equipment UK in 2013:
New Spy Equipment UK Website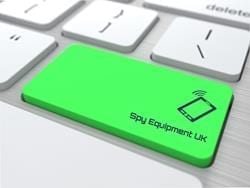 Probably one of the biggest changes and one of the most important of 2013 was the creation of and migration to our new website. Having over 180 spy products and with all related information and pictures transferred seamlessly to a new website was a challenge. The Spy Equipment UK team focused on the friendliness, usability and navigation for the user and the quality of the customer service we provide has remained a priority to allow customers to find the relevant information quickly and without hassle.
New Workshop
At our head office in Coventry we have expanded the workshop space and have also invested in new tools which has enabled us to improve on the quality of our existing products and to develop new ones. Spy gadgets require a different level of reliability and quality to everyday products which cannot be sourced in many other parts of the world. Our team of highly qualified engineers work tirelessly to ensure that new product developments are rigorously tested to meet the high standards our customer demands. From spy cameras to counter surveillance devices to audio recording devices, our team put their all into developing such clever products so that you get the outcome you seek.
New Spy Gadgets 2014
New ideas and innovations in current technology are always being explored by our team of professional engineers here at our head office. We work really hard to ensure all new spy gadgets we release are manufactured to high standards. We hold regular brainstorming, testing and feedback sessions which allow us to continually grow our portfolio of products in our spy shop. We have some very exciting new product releases scheduled for the near future. We pride ourselves on creating quality spy gadgets at great value, and look forward to this new year when we release them to market.
The Future of Spy with Spy Equipment UK
One of the basic elements of human civilisation is that we use technology, however the moment new technology is created is out of date. 'Kaizen' better known as 'continuous improvement' is our main aim. We welcome our customers to send feedback about current spy gadgets and ideas about new ones. We'll keep you updated with new releases through our newsletters, social media and blog, watch this space! Spy Equipment UK would like to thank all our customers who have supported us so far, and to wish you all a happy and successful 2014. Contact us to learn more about what we do at our HQ at Spy Equipment UK and if you need any help with spy equipment.