A Breakdown of 4 Bestselling Spy Tracking Devices
Tracking devices are used in a number of instances by professionals, individuals and companies for a wide range of purposes, from parcel tracking to fleet vehicle management. Here at Spy Equipment UK, we understand the necessity of the use of tracking bugs to secure vehicles and assets, as well as to ensure the safety of individuals, which is why we sell and manufacture such a wide range of products.
Employing the use of the very latest GPS, GPRS and GSM technology, our covert tracking devices are guaranteed to provide users with the most accurate real-time and historical tracking data possible. You can read more about four of our best selling tracking devices in this article…
1. GPS Evolution Vehicle Tracker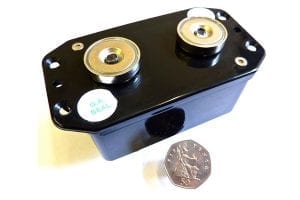 The GPS Evolution Vehicle Tracker is just one in our magnificent range of vehicle trackers. Manufactured by us here at Spy Equipment UK, this product offers the very best in GPS tracker hardware and has been championed by professional investigators.
Its in-built movement sensor helps to preserve battery life, as the device will power down after being at a standstill for more than five minutes. Unlike many GPS trackers, this device is able to track vehicles that are hidden from the satellites in the sky such as when inside a car park. This is done through a mobile phone signal which can display a location radius around the vehicle until the more accurate GPS tracking can kick back in and pinpoint the exact location once more.
The GPS Evolution Vehicle Tracker has weatherproof, sealed casing and super strong magnets which make it suitable for inconspicuous use underneath vehicles. Additionally, the tracking console calendar allows you to email or print up to 12 months worth of in-depth reports, documenting each journey within that period. This is the ideal device for a company managing a range of fleet cars.
2. GPS Avenger Tracking Device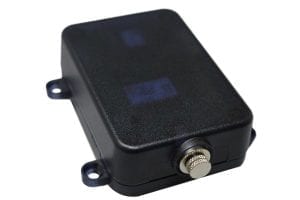 Another of our vehicle trackers, the Magnetic Car Asset Tracker uses a dedicated tracking platform website as opposed to specialist software. As a result, the data collected from this device is accessible from all smartphones, tablets and desktops with an internet connection, making data collection from the device highly versatile.
Deployed magnetically, this water and dust resistant device can be fitted under a vehicle for use in all weather conditions and its long battery life enables the product to be used for up to 3 weeks in full-time operation or 18 months in standby mode. It is also possible to receive email alerts through geo-fencing immediately, if the unit arrives at or departs from the user-defined area.
3. Micro Tracker
The Micro Tracker from Spy Equipment UK is the ideal solution for tracking high-value assets as well as for ensuring the safety or whereabouts of individuals. This individual and asset tracker is so small and lightweight that it is virtually indeterminable.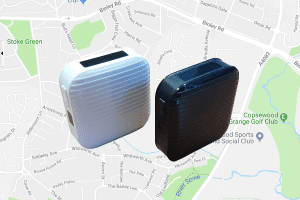 When on the move, this device reports its location every 20 seconds but will preserve battery when at a standstill for more than 5 minutes. With regular usage, this device can last for up to three days which, given its size, is remarkable. Whether used to monitor the whereabouts of an individual or a package or bag, this device is more than capable of doing so.
4. Android Ultra Spy Phone Software
This tracking bug is an efficient and discreet way to monitor the phone activity of your child, an elderly relative or an employee. The Android Ultra Spy Phone Software is able to monitor the daily use of a device that will always be on their person and the individual you are monitoring will not be aware that the software is running.
When running on a device, this software will send you details and recordings of all phone calls, text messages, photographs taken and GPS locations every 30 minutes. Additionally, you will be alerted when the phone is turned on and off and if any applications are downloaded. This software can also capture images of incoming messages that typically appear in a shortened form at the top of the screen from external applications such as WhatsApp, Facebook Messenger, Viber and Skype.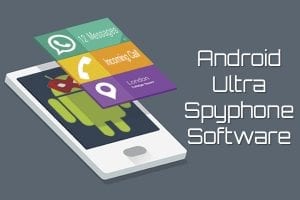 In addition to the software's numerous capabilities, it is also possible to request 5 minutes of microphone recording, a live GPS location or live images to be captured from both the front and rear-facing cameras.
This product is very simple and quick to install, only taking about five minutes to activate. There is no need to remember any login details either as the programme will send all information to an email address of your choice. This software application is almost impossible to detect which makes it perfect for both short and long-term use.
Choose Spy Equipment UK For Your Tracking Device Requirements
If you're looking for accurate, real-time or historical tracking data for a vehicle, asset or individual, Spy Equipment UK has a range of tracking devices available to suit your requirements. Each of our covert devices is extremely simple to use and the in-built movement sensors are guaranteed to provide the highest level of accuracy. For more information about any of our tracking devices, get in touch with our knowledgeable and helpful team today.