Beware Of The Squirrel
Everyone knows that James Bond is a spy that gets results but it looks like squirrels may have been frequenting the spy store as Iranian police arrest 14 squirrels who they believe are guilty of espionage.
Look around the aisles of a spy store and you are likely to see all manner of cool gadgets such as listening devices, hidden cameras and bug detection. What you're not likely to stumble across, however, is hordes of squirrel topping up the haul of spy equipment. According to a report on Sky News, however, Iranian police recently took 14 furry rodents into custody after accusing them of being spies working for the British government.
The Spy Who Climbed Trees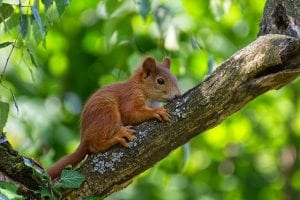 In a story that would surely appear to be an urban myth proliferated by a crazed spy shop employee, squirrels are the latest entrants from the animal kingdom to be accused of spying. During the Cold War, the CIA was said to have fitted cats with bugging devices in order to try and listen in on the ploys of their communist foes.
The scheme was an unmitigated disaster, however, and their first spy-cat was run over by a taxi seconds after being released. According to the report on Sky News, however, the Iranian police took the threat posed by the squirrels very seriously and decided to take the rodents into custody. The Iranian authorities claim that the bushy tailed sleuths were found close to the Iranian border fitted with listening devices before being captured by the Iranian police force.
Caught Behind Enemy Lines?
The squirrels in question will need to get down to the spy store again if the Iranian police release them as they spy equipment will inevitably have been confiscated. However, according to the report on Sky News, there is little credence in the Iranian's claims to have caught 14 furry Bond wannabes.
Speaking to the news resource, a source at the Foreign Office said, "This story is nuts." However, it would certainly go down in spy history if these 14 squirrels manage to garner any information from the Iranians using their listening devices, spy cameras and bug detectors.
Consult The Spy Product Experts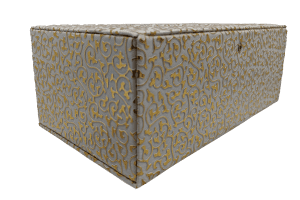 Whilst this story may be far fetched, our spy products are real and can help you gather the evidence you need. We have a wide variety of devices across our ranges and are here to help you find the most suitable option for your individual scenario. Featured in the image above is the Tissue Box Spy Camera, a device that can be used in any domestic setting and for a variety of reasons. Contact us if you would like any advice.