Why Choose Our Asset Tracker
We place you in a scenario that illustrates just how good our latest asset tracker is!
---
You go to a restaurant, choose your meal for the evening, and inform the waiter of your choice.
At this point, you're excited. You've been hungry for hours.
It comes.
Yet, the waiter doesn't leave. He stands there, rich with unnecessary updates: where the chicken was bred; how the beans were harvested; how his day has been.
You don't want this information. You came to eat.
One simple service.
He won't leave.
Update. Update. Update.
This is what asset tracking is for many: Updates. 24/7 service. Apps that push notifications. It's a bit much, isn't it? Sometimes, you want a service simply for the service, you don't want it packaged in these perpetual ramblings. We understand how vital it is to protect your assets. These vehicles, they're worth thousands and thousands of pounds. We're very aware of that. We, quite simply, don't believe a barrage of updates is necessary. We protect your assets, without question, for as long as you want. There's an app if you'd like to know something.
For those who wish to protect their assets in peace, look no further: our Lifetime Asset Tracker offers four vital notions…
Longevity
Most trackers don't last longer than 6 weeks – ours lasts up to 15. The gulf is startling. With us, you can deploy your tracker and then not have to worry for a very long time. The price of that shouldn't be underestimated.
Durability
The tracker doesn't require charging or a sim card, therefore, it's totally sealed. Due to this, it's very durable. The tracker can handle the worst of conditions: water, shock, dust, heat – you name it, it can handle it.
Simplicity
The asset tracker's simplicity is its strongest feature. It doesn't do any more than it's required to do, but what it does do, it does thoroughly.
Bang for your Buck
Our asset tracker is much more keenly priced in comparison to other services on the market, and it's without all the hassle.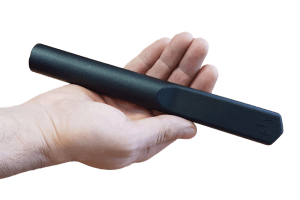 Spy Equipment UK
We're interested in protecting you and your assets. That's why we've delivered this product. We truly believe that this asset tracker is the best on the market, you will too if you get your hands on one. Get in touch with us if you have questions (024 7601 0588)