Our Christmas Advent Calendar Is Back In 2020!
At Spy Equipment UK, we are excited to announce the return of our Christmas advent calendar competition for 2020. In this article, we take a closer look at the competition, how you can enter for free for the chance to win cool gadgets and exactly what you may walk away with during the course of the competition!
How To Play Our Christmas Advent Calendar Competition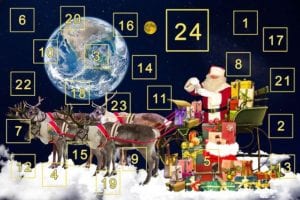 Entering our competition is extremely simple and quick. All you have to do is navigate your way to the advent calendar page (see link above or our homepage for a link through) and fill out the three-step form. We ask for your full name, email address and postal address. This is because we'll need to get in contact with you, if you win, and send your prize to the given address.
After you have filled the form out, you will be taken through to the calendar. From there, just simply click on the relevant date! You will either get a message saying 'you didn't win today' or, hopefully, a message letting you know that you are indeed today's winner! You can only enter the competition once a day but, of course, we encourage you to check back each day to click the right number and enter yourself into the daily draw.
Entering the competition is completely free of charge. Although this is a free competition, we would greatly appreciate it if you would like our Facebook and Twitter pages, if you enjoy taking part in the competition! This is not obligatory, however, and will not provide you with a greater chance of winning, as all winners are selected at random. You can find the terms and conditions for our Christmas competition on the Christmas advent calendar page itself.
What You Can Win Through The Advent Calendar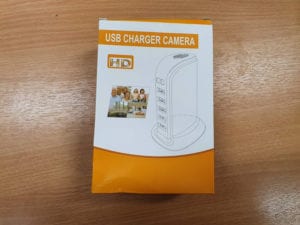 We are not going to inform you of all the prizes on offer in this year's Christmas advent calendar competition, instead we'll give you a little taster of what's up for grabs. We have a wide variety of cool gadgets available in our 2020 competition, including:
A Digital Compass
A USB Hub Charger Camera
RF/Lens Detector
A Wine Bottle Lock
Glow in the Dark Light Switches
A BMF Leather Wallet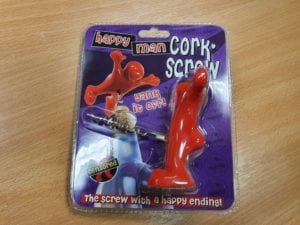 Spy Products As Christmas Gifts In 2020
Recently, we looked at 5 Spy Gear Gift Ideas for Christmas, all of which can be purchased on the Spy Equipment UK website. Our spy product Christmas gift guide includes everything from incredible long lasting spy cameras, to completely discreet and easy to use voice recorders. Check it out today and see if you find a suitable gift idea! If you would like our professional opinion on the best spy products to give as a Christmas gift, we are here to help. You can call us on 024 76 010588 or contact us via email, at [email protected].
Good Luck In Our Annual Advent Calendar Competition!
Lastly, good luck to everyone that enters our advent calendar competition from now until December 25th! We look forward to getting in touch with our daily winners and informing them of the good news. If you have any queries for us about the advent calendar or wish to learn about the pieces of spy gear that you could provide as a present this Christmas, contact us today.