5 Spy Gear Gift Ideas for Christmas
Christmas is almost here! As we build up to the big day, there still may be quite a bit of shopping to do for some. We can help on that note, especially if you're looking for a high-tech, cool and lasting gift that will be a genuine surprise when the wrapping paper comes off. Here, we bring you five unique spy gear present ideas that can be ordered and received with plenty of time to spare this Christmas.
Find Any Type Of Spy Gear At Spy Equipment UK
From discreet spy cameras to covert listening devices to highly intuitive GPS tracking devices, you'll find all manner of Christmas gift ideas on our website. Christmas is a time for showing love and appreciation and what better way to say you care than providing someone with a device to ensure their security. Each of the devices that we focus on in this article will do exactly that, as well as providing a shrewd spy gadget for them to enjoy. If the five pieces of spy equipment mentioned here are not to your liking or not appropriate for the person you have in mind, we guarantee that you'll be able to find an appropriate device elsewhere on our website. Let's take a look at our five featured spy gear gift ideas this Christmas.
Flash Drive Recorder Pro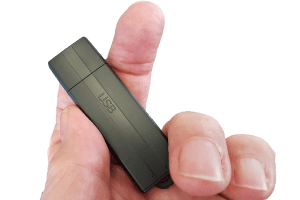 First up in our list of five spy gear gift ideas is the Flash Drive Recorder Pro. Priced at £144 (inc. VAT), this device is one of the most developed of its kind on the market. With both manual and voice activated recording options, the Flash Drive Recorder Pro offers users the opportunity to record surround noise immediately or to rest in standby mode, until a voice is recognised. Therefore, it is a useful tool for both long term and short term deployment. The device can record for 24 hours straight and has a standby time of 25 days! What's more, the device is also compatible with both Windows and Mac computers. We have recently added time and date stamping to this product, meaning the precise time of your recordings will be captured for future reference. Who would suspect that this ordinary looking USB has a voice recording system hidden within?
Sports Spy Watch Cam / Recorder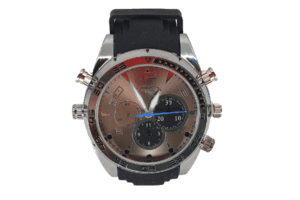 Next up is a stylish watch which, like the USB gift idea, also has a clever little recording system concealed inside. However, this product also has a high quality discreet camera, which captures crystal clear footage. The microphone is covertly placed on the side of the watch and is virtually undetectable. You would have to be actively seeking a microphone and have knowledge of the device's composition to detect it.
This Sports Spy Watch Cam / Recorder earns props not only for its technological capabilities but its fantastic appearance. Out of our body worn spy cameras range – which also features devices such as glasses and phone cases – this device has been a hit with customers of ours all around the world. With the Sports Spy Watch Cam / Recorder, you are getting two in one; a hidden camera device and a voice recorder!
HD Video/Voice Recording Spy Pen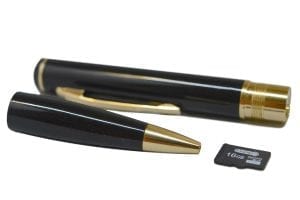 Ever wanted a sleek pen that can record audio and take video, or know someone who does? Whether you're thinking of purchasing some spy gear for someone or would like to drop a hint for yourself, consider the HD Video/Voice Recording Spy Pen this Christmas. So, if you're in the market for high quality audio and video device, here's why you should consider this spy pen:
The device has no less than three modes. Those are manual video, motion video or both types of video with audio.
Motion detection video recording. This feature is a stand out, since similar spy pens do not have this functionality.
HD video resolution (1280 x 720p).
Time and date stamping for evidential purposes.
Flick between straight video and motion activated video in just a simple click. The device has a button on the side, which changes the type of video mode.
Spy Glasses Camera / DVR – HD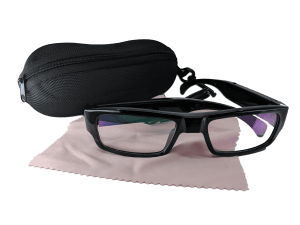 Onto another ingenious spy device that masquerades as an everyday object. No one could foresee that you are recording footage with these incredibly discreet glasses. Our Spy Glasses Camera / DVR – HD are priced at just £177 (inc. VAT) and for that you get a whole lot of product, as well as some glasses, don't forget! Ideal for face to face encounters and recording when on the go, these glasses take HD video and also have the ability to capture still images.
There are two modes, video and photo. A video can be triggered by a simple click of the switch on the side of the glasses and a photo can also be taken via the same switch. With the glasses comes a cleaning cloth and a USB cable, which can be used to charge the glasses or to transfer files onto a computer. What a fantastic surprise this could be on Christmas morning!
Executive Voice Recorder Spy Pen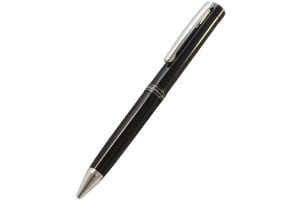 The second of our spy pens to feature in our Christmas gift idea guide is the Executive Voice Recorder Spy Pen. A fully functioning, normal sized and attractive pen with an industry leading voice recording system contained inside. Write to your heart's content whilst capturing footage of the area you are in. Alternatively, place the device in the deployment area and wait for the evidence to come to you. With the executive spy pen, you'll be getting:
Large file storage capacity of 1GB internal flash memory.
A clear microphone, which picks up sounds and voices with an eight metre radius.
An easy to use clip slide activation system – simple, efficient and no need to fiddle around.
A spy pen that is compatible with both Windows and Mac.
The Best Spy Gadgets – Order Online In Time For Christmas
All of the pieces of spy equipment featured in our gift idea guide are in stock today and available for shipping within just 24 hours. If you require any advice about picking the right product or would like to learn about any of the UK made spy devices on our website, contact us today.