Plans for a Surveillance Aircraft are Released
The Pentagon has revealed plans for a surveillance aircraft that will fly more than 12 miles above the ground for 10 years without landing. Is this just a flight of fancy or a real possibility? The 450ft-long (137-metre) craft will be developed at a cost of $400m, with a prototype one-third of that length due to be ready by 2014.
A Groundbreaking Surveillance Aircraft
The US military hopes the blimp, floating 12 miles above a surveillance area in near space, will give it a better understanding of events on the ground. It will be equipped with a radar system able to provide unprecedented detail over a wide area from hundreds of miles away. The craft – called Isis – will be powered by hydrogen fuel cells recharged by its own solar panels, and will be filled with helium, which will give the craft its shape. The Guardian covers the story of this phenomenal surveillance aircraft in further detail.
Similar Surveillance & Tracking Devices from Spy Equipment UK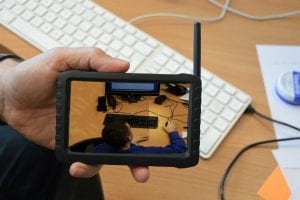 Spy Equipment UK utilises up-to-date imagery taken by Satellite to give a clear and comprehensive visual representation of vehicle tracking systems. We have now added three new tracking devices to the line up. The GPS Matrix is a superb asset tracker with a battery life of up to 1 year giving excellent flexibility of use.
The GPS Evolution Vehicle Tracker is a fantastic 'live' and historic magnetic GPS tracker that has a realistic average operating battery life of between 3 weeks and 1 year. This unit with give live tracking reports every 15 seconds and is the perfect long-term deployment vehicle tracking device. Why wait until 2014 when you could have your own eye-in-the-sky?
If you would like to learn more about the surveillance aircraft with a whopping 10 year deployment time and state of the art evidence gathering spy technology, please get in touch. Similarly, if you are curious to learn more about our surveillance devices and vehicle tracking devices, please contact us. A member of our expert surveillance team will happy talk you through such devices.