Gaining An Edge: Spy Products In Professional Sport
The use of spy products in professional sport has been a hot conversation point recently, with the curious and determined trying different tactics to gain an advantage throughout the build up to an event.
Spying and the use of hidden cameras isn't exactly new in sport. Scouts are constantly increasing their efforts to keep tabs on athletes for recruitment and development purposes as the consequences of missing out on talent can be drastic for a club. But it seems some have been questionably brazen in their surveillance, as they look to cross the finish line with their noses in front.
Spying In Football – Leeds United
Leeds United, who held very real ambitions of being promoted to the English Premier League last season, became embroiled in a question of morality due to their eagerness to return to the top flight. They were fined £200,000 by the English Football League (EFL) in February after Manager Marcelo Bielsa admitted spying on all Championship opponents this campaign.
The antics of Leeds' spies has lead the EFL to impose tighter restrictions on spying in the immediate run-up to a match. All teams are now prohibited from being present at an opponent's training session 72 hours before a fixture.
A Recent History of Spying in Football
Despite this ruling being applied to EFL clubs, Premier League teams are still not governed by any regulations surrounding spying. Some clubs have been taking advantage of this by sneaking personnel into training complexes with £150 spy glasses, fitted with a covert camera.
Over the summer of 2018 England's World Cup run compelled the nation, but that competition wasn't without a spy incident of its own. In the build-up to England's semi-final encounter with Croatia, a man was arrested on suspicion of spying on the Three Lions. He was said to be acting suspiciously on a roof 180 metres away from the training pitch and later asked to delete panoramic photos of the team.
McLaren's Exit from F1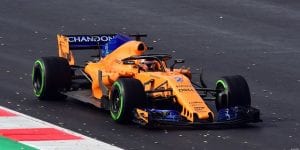 Image source – Artes Max
Known as one of the first spygate scandals to emerge in professional sport. Back in 2007 McLaren were fined $100m and excluded from the Constructors' Championship for gaining illegal access to Ferrari's complete technical data. Ferrari engineer Nigel Stepney, who later went on to receive a 20 month jail sentence, was responsible for leaking the 780 page dossier to McLaren.
Are Spy Tactics Entering UFC?
Russian UFC heavyweight Alexander Volkov believes that U.S spies were responsible for hacking his Twitter account following his bout with Derrick Lewis last year. Hackers accessed Volkov's account at the end of last year to pay homage to Barack Obama, posting a series of retweets from the former president and adding a link to the obama.org website.
England RFU Boss On Spying In International Rugby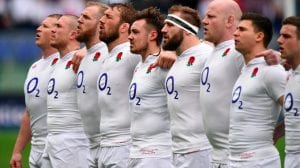 Image source – DIALLO 25
England boss Eddie Jones has recently admitted that spying on opponents still occurs in rugby. Former England and British & Irish Lions coach Sir Clive Woodward was also faced with the issue of concealing his game plans from opposition spies during his time at the helm, taking ample measures to ensure his plans weren't scuppered in England's 2003 World Cup winning campaign.
Speaking about the forthcoming 2019 World Cup and the potential for others to put in place surveillance techniques Jones said, as The Guardian reports, "We will have the security we need, but I don't want to get to the extent where we go to the team room and we're putting Blu Tack on the keyhole or looking under seats for tape recorders. It creates a sense of paranoia.
Covert Surveillance With Spy Equipment UK
Whether you're looking for spy equipment for sporting purposes or not, we have a whole host of appropriate ideas. We provide a range of independently manufactured covert cameras and listening devices, discover which products are suitable for you by visiting our product pages and getting an overview of each item. Get in touch with the Spy Equipment UK team, today.