GSM Bugs Fill the Audio Surveillance Gap
Four years ago, before FM and UHF transmitting listening equipment was outlawed, the GSM listening bug was classed as second-best. How things have moved on in that relatively short period of time!
UHF & FM Listening Devices – OFCOM Regulations
UHF and FM transmitting listening devices were essentially outlawed in the UK and EU under OFCOM regulation over four years ago now. In 2008, many surveillance equipment suppliers including ourselves were raided by OFCOM officers who were seeking to clamp down on the sale of FM and UHF transmission equipment into the EU. As a result, some manufacturers and suppliers were dealt with by the court system and this type of listening equipment was then effectively outlawed.
Self-Regulation From Spy Equipment UK
Prior to this time, listening devices of this type had a huge following. Although the regulations in relation to their sale and usage in the UK had been in doubt, no regulatory body had sought to clarify the legislation, let alone enforce it. In 2007, Spy Equipment UK had sought clarification from OFCOM, but this request was not fulfilled and clear guidelines had not be forthcoming. Despite this, we at Spy Equipment UK put certain measures in place in an attempt to self-regulate. It was as a result of these measures that we believe Spy Equipment UK was only issued a caution by OFCOM.
The Emergence Of GSM Listening Bugs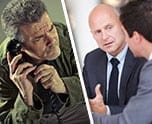 At this time we mourned the passing of what was an excellent spectrum of surveillance devices. However, what we had not foreseen was the progress that could be made with a new line of listening devices known as GSM Bugs or Infinity Bugs. In 2008, this type of listening equipment was fairly crude, bulky and inflexible in use, but fast forward some four years later and the GSM bug has become an extremely popular choice for customers wanting sophisticated and versatile listening bugs.
GSM Bugs now come in many formats and disguises. There are tiny stand-alone black box devices – such as the GSM Enduro Live Listening Device – that can be freely deployed in many inside environments. At the other end of the scale, you will find mains-powered units that are disguised so well that they can be left in a room environment for months or even years without alerting attention. GSM Bugs of course use mobile phone technology to transmit audio. In 2008, it was still relatively expensive to make calls on a mobile phone, but just over four years later, by selecting the correct network set-up, calls to specified numbers can be completely free.
Despite the continuing global financial crisis, there are now signs that the GSM listening bug evolution isn't slowing one bit. In fact, in the next four years, I would expect that they will be in a completely different league again. GSM devices are definitely no 'flash-in-the pan'. They are here to stay!
Leading GSM Bugs Out There Today
Here are some of the market and industry leading GSM Bugs that we provide at this current moment in time:
If you would like to learn more about the evolution of listening devices over the years, the uses of GSM bugs or would simply like to discuss one of the products in our range, please contact us today. A member of our friendly team will happily assist you in your scenario and point you in the right direction of a suited device for you.