Introducing The New Car Key Voice Recorder
We are pleased to announce the launch of a yet another new hidden audio recorder at Spy Equipment UK – the Car Key Voice Recorder. This device looks just like a car or motorcycle key, and its authentic design ensures no one knows the full extent of its capabilities.
Alongside our other discreet voice recorders, the Car Key Voice Recorder is portable, light and easy to transport. Why not attach this easily disguised spy tool to your real set of keys for additional discretion? Simply leave it in your pocket or on a table and the high-quality recording mic will pick up sound in a radius of up to eight metres.
The Car Key Voice Recorder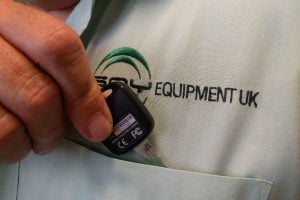 With an extensive seven-hour battery life, this device can record most short or long-term deployment tasks. Recordings are stored on 4GB internal memory storage which provides up to 18 hours of total content. When the lithium battery does run out, you can simply recharge it from using the supplied charge lead.
Let's look at some of the Car Key Voice Recorder's special features:
Simplistic, authentic design for discreet use (like your standard car or motorcycle design)
Simple to activate – single button record function
High sensitivity integral microphone with on average an eight metre pick up range
Discreet LED indicator to start/stop recordings and connection/charge/memory status
256kpbs bit rate transfer (high-quality MP3 recordings) – excellent audio clarity
AGC (automatic gain control) adapts to different noise environments
Recordings can easily be played back, stored, archived or emailed
Fast charging time of approximately 90 minutes or faster with Mains USB Charger Plug (optional)
Supplied with earphones for playback and USB connection lead as standard
The connection of earphone or micro USB lead by removing the metal key tang
Compatible with all Windows systems including Vista, 7, 8 and 10 and all Mac OSX systems
Unit dimensions: 70 x 32 x 10 mm (extremely lightweight)
Audio Recorders From Spy Equipment UK
We stock an extensive range of covert and hidden recording devices here at Spy Equipment UK. Our knowledgeable, expert staff are always on hand to answer your queries and discuss your individual requirements when it comes to hidden audio products. Contact our team today – we look forward to hearing from you!