Introducing The Tiny Voice Recorder
Spy Equipment UK is delighted to bring you a detailed insight into the very latest addition to our listening devices voice recorder range, the aptly named Tiny Voice Recorder. This device is one of the smallest recorders that we sell, so we are excited to bring you up to speed with the particulars. In this article, we explore where this new device excels, its key features and the types of scenarios in which this device could be deployed.
An Industry Leading Tiny Voice Recorder
Spy gear is getting more compact and versatile each year and, as both manufacturers and distributors of such equipment, we are at the forefront of these developments. That's why we are able to present to you the Tiny Voice Recorder, one of the smallest devices of its kind available today. Not only does the size of this product make it a front runner in the industry but its wide range of capabilities also contributes to it being one of the best available today. This voice recorder truly is one to consider if you seek a device that can be hidden in the narrowest of spaces or taken anywhere with you on the go.
Key Features Of This Voice Recording Solution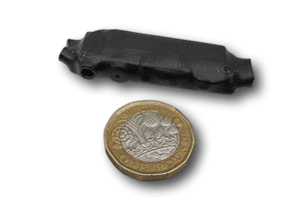 The Tiny Voice Recorder has a host of fundamental capabilities. These attributes combine to make it a results-orientated, stand out performer in the voice recording category. Because of its impressive abilities, it is a device that can be utilised by surveillance experts such as private detectives. However, there is no specialist knowledge required to operate this device, therefore it is suitable for anyone to use, regardless of their technological skill set or surveillance experience. Below, we outline some of the exceptional features of the Tiny Voice Recorder:
The ability to capture high quality recordings of voices and sounds, in HQ, XHQ and PCM modes.
The device has dimensions of 55mm x 17 x 9mm – one of the smallest voice recorders you'll find in any online or physical spy store!
Pick up voices and sounds from up to 10 metres, or 33 feet, of the area of deployment.
Weighs just 9 grams.
Each recorded file has a time and date reference on, for evidential purposes.
Voice activation as standard. The device will only record when there is a definitive noise in the location of deployment. This ensures the battery is not wasted and avoids the taking of recordings with extended silences.
Deploy almost anywhere – on your person, in a suitcase, holdall or in a coat pocket whilst travelling.
Compatible with widely used computers, including Mac and Windows computers.
This device has a hidden magnetic switch, which ensures the security of the recorded files.
Use At Home, Work Or On The Go
The beauty of the Tiny Voice Recorder is that its diminutive nature makes it the ideal device to place anywhere, without capturing the attention of the person or people you wish to record. On a mantlepiece in the home, between filing cases in the office or in the top pocket of a shirt; these are just some examples of where you could hide the recorder. There are ample places within a domestic environment, a professional environment or on your person that this tiny voice recording device will fit. To be frank, there aren't many hiding places that this product can't be hidden within!
Order Your Small Voice Recording Device Online
Whether you are in need of a recording solution at this moment in time or planning ahead for when you may need a savvy device to help gather evidence, you won't find a device of this quality and size anywhere else. This voice recorder truly is one of the smallest out there today and, what's more, our team here at Spy Equipment UK are already working on the creation of the next tiny surveillance solution. Contact us today if you have any questions about this product or if you wish to discuss how you can use it in your situation.