Is Your Car Safe from Security Threats?
We rely on our vehicles every day to get us from A to B safely, whether it be to work, home, or a friend's home. We all know that cars present safety risks on the roads, but lately it has been suggested that cars themselves could present their drivers with a whole range of inherent risks. Recently, a group of internet researchers have released a statement saying that manufacturers and users need to be aware of the potential of cars to become avenues through which hackers could target unaware users. And the answer could be car trackers…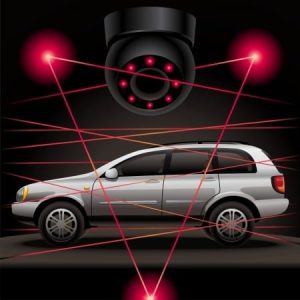 A spokesperson for this organisation has called cars "computers on wheels" due to the increasing ability for them to be controlled by, and connected to, online software and devices such as mobile phones. From "malicious attackers" and privacy flaws to software flaws, it would appear there are a number of potential flaws in internet-enabled vehicles that the group Cavalry, say we should all address proactively.
Of course, the basis developments are the product of exciting innovations in technology. However, considering that it is possible that hackers could not only gain drivers' data, but also access the systems that operate critical systems such as the brakes, it is important to be aware of these risks the future may hold. The researchers are calling for engineers to isolate the web-enabled features of smart cars from the vehicles' operating systems to create a "higher standard of care" and safety.
However, they have also made a number of other suggestions. Their proposed four-step strategy includes creating a secure, standards-based software development guide that is open to the public; manufacturers collaborating with security experts; enabling cars to undergo software updates without vehicle recalls; and, most interestingly, including "black box" tracking systems to capture data if a security breach was to occur.
How Can I Protect My Car From Security Threats?
If you are concerned about the future vulnerability of your vehicle to privacy hacks, there are steps you can take to protect your data and safety. Car tracking devices such as these researchers have suggested can be used to record the behaviour and handling of your car, so that if something suddenly goes wrong and the steering seems to have been interfered with, you can record this for evidential purposes.
In the future these devices may also be able to detect interception as counter surveillance equipment currently does, detecting bugs or frequencies that may be hacking into the car's systems. If you are using web-enabled mobile devices, anti-surveillance gear will reduce the likelihood of your car being affected by hackers trying to access it through such products.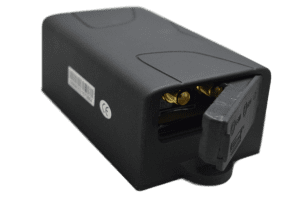 Our spy store provides a number of specialist products to keep your data private, as well as expert advice from our spy guys to help you work out exactly how best to implement such devices. If you would like any further information on keeping your data safe whilst you are on the move, please feel free to contact us on 024 7601 0588.